J.D. Williams: "I Didn't Want to Keep Doing Characters That Were Evil"
Though many may wonder what J.D. Williams has been up to since his character Bodie died in the HBO series The Wire, keen fans have been paying attention to the many independent works he has been a part of since then.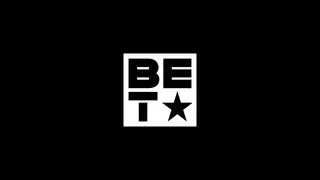 Though he is no longer a mainstay on HBO, J.D. Williams is far from inactive. Many will recognize the actor from a recent FedEx ad and indie film fanatics have probably caught a glimpse of him in at least one limited release production or recommended movie on Netflix. BET.com caught up with the Newark, New Jersey, native at Jamie Hector's paintball tournament and discussed his latest projects.

How did you feel about the Funny or Die skit?
I thought it was a great idea. As silly as it was, it still got to showcase what the actors from The Wire are capable of. I bet people would have never have thought that Michael K. would be so light the way he was. He had Snoop in the dress, that was great, so simple but so genius. You had Sonja, even Andre the way he did the Bubbles thing. I thought it was really fun. I wish I was in L.A. and could have been a part of it.

You've been quite busy since your role on The Wire. You've done theater, indie films like Happy New Year and a FedEx ad. What else is in the works?
I've been doing a bunch of independent films. I have a film coming out called An American in Hollywood. I'm playing a comedian in that one. You mentioned Happy New Year, I play a vet with post-traumatic stress disorder. There's also another film I did called Surviving Family — I'm also a vet with post-traumatic stress disorder except he has actual physical scars to prove it. And I have a lot of projects floating around — Zoo. It's about the Zoo Crew from Newark, New Jersey. And that's coming out soon. We just did a premiere a couple of days ago.
What is the Zoo Crew?
Zoo Crew was actually a bunch of guys that hung out together, grew up together. Then eventually they started selling drugs, and then they got into activism. The crew kind of splintered off, half decided to keep selling drugs the other half decided to be more positive. So that's what the Zoo Crew is. It's two divergences of the same crew. The illegal side is pretty much done, they went to jail and paid their debts to society. They're not really viable anymore. The legal side still does charity, they have basketball leagues and all of these things. Zoo Crew is still around and doing a lot of positive things in Newark. Right now they give out scholarships, basketball leagues, they have a bunch of stores. So that's the Zoo Crew right now. The film will explain exactly where they came from and how they got to be where they are now.
You were on Oz before you were on The Wire.
[Laughs] Yeah HBO is like my granddad.

Going from the first show to the next, how did it feel to portray someone roughly 10 years younger?
I didn't really think about it age-wise too much. My thing was I didn't want to keep doing characters that were more and more evil.  I felt like now my character is free but he's worse than the dude I was just playing. I just didn't want that to be the progression. But I saw what David and the other writers were doing with the character and learned to appreciate it and love it in a way. So age wasn't even a factor. That's just part of the acting. It was great, I had a ball and it was fun.
The music video for Freeway's "What We Do" [an homage to The Wire with J.D. Williams portraying Bodie] is almost 10 years old, too. How did they approach you guys about it? Was it something you had to vet through Dave Simon?
Actually, I don't think they had any prior or official approval because it was a loose kind of thing. I think it came out that way mostly because a lot of people were already on the West Coast, like Dre (Andre Royo), and a couple of people were out East and I had just flew out to the West the night before. And they called me and said Jay-Z, Freeway, Beanie Sigel, they want you to come and do the video. I said, "I'll come, just send me a ticket." They sent me a ticket that same day, I took the redeye to New York that night and I got up on set that morning. It was a good energy — the last days of Roc-A-Fella, and then The Wire with us being there. It was really cool. 
BET.com is your #1 source for Black celebrity news, photos, exclusive videos and all the latest in the world of hip hop and R&B music.
Click here to subscribe to our newsletter.