John Legend: Kalief Browder Died Because Our System Is Broken
Grammy-winning singer says New York "failed" wrongfully-accused former inmate who committed suicide.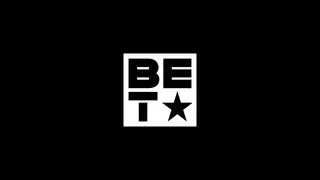 The tragic suicide of Kalief Browder could have been prevented if the justice system wasn't "broken," John Legend wrote in an op-ed for New York Magazine. Browder, 22, spent three years in jail without being convicted of a crime.
Throughout that time period, Browder refused a plea deal, maintaining innocence against armed robbery accusations, while his case was put on the back burner. Only 16-years-old when he was arressted, Browder suffered abuse from guards at New York's Riker's island, in addition to being placed in solitary confinement for two out of the three years that he was behind bars. He attempted suicide half a dozen times leading up to his 2013 release.
Legend is outraged that an innocent young man was denied the right to a speedy trial. "New York failed Kalief," he wrote. "The list of things that went wrong in his case begins with his first encounter with the NYPD, whose practice of targeting black teens is well documented. The idea that being accused of stealing a backpack would lead to his arrest and detention would be absurd if it weren't actually tragic."
| WHAT'S AT STAKE: NYC PROTESTS IN SOLIDARITY WITH BALTIMORE |
Browder said in an interview that the experience behind bars led to his mental illness, and paranoia. He was found hanging from an air conditioning vent last week. 
"He should not have been tried as an adult, or had prosecutors, defenders, and judges so overwhelmed with cases that he waited three years for trial, violating his constitutional right to swift justice," continued Legend. "He should not have been held in an adult jail where he would spend 700 to 800 days of those three years in solitary confinement. He should not have spent one day being abused by guards or the others incarcerated there."
The Grammy-award winning artist went on to mention New York Governor Andrew Cuomo's task force commissioned to raise the age for criminal prosecution to 18, after the Justice Deparment found "patterns and practices" at Rikers that "violate the human rights" of adolescent inmates. 
"Rikers shouldn't even have a youth unit," Legend concluded. "The RNDC, where Kalief spent three years, where 18-year-old Kenan Davis hanged himself this week, should not exist. Right now legislators in Albany are considering legislation that would end the automatic prosecution of 16- and 17-year-olds as adults, and remove youths like Kalief from Rikers and other jails throughout the state. Kalief died because our system is broken, and lawmakers can act now to stop tragedies like this in the future."
(Photos from left: Ethan Miller/Getty Images, REUTERS/Lucas Jackson)