Mini Model!: Kaavia James Rocks A Floral Swimsuit And Adorably Recreates A Pose She Learned From Her Mom
Plus, more relatable mommy-daughter moments from the Wades.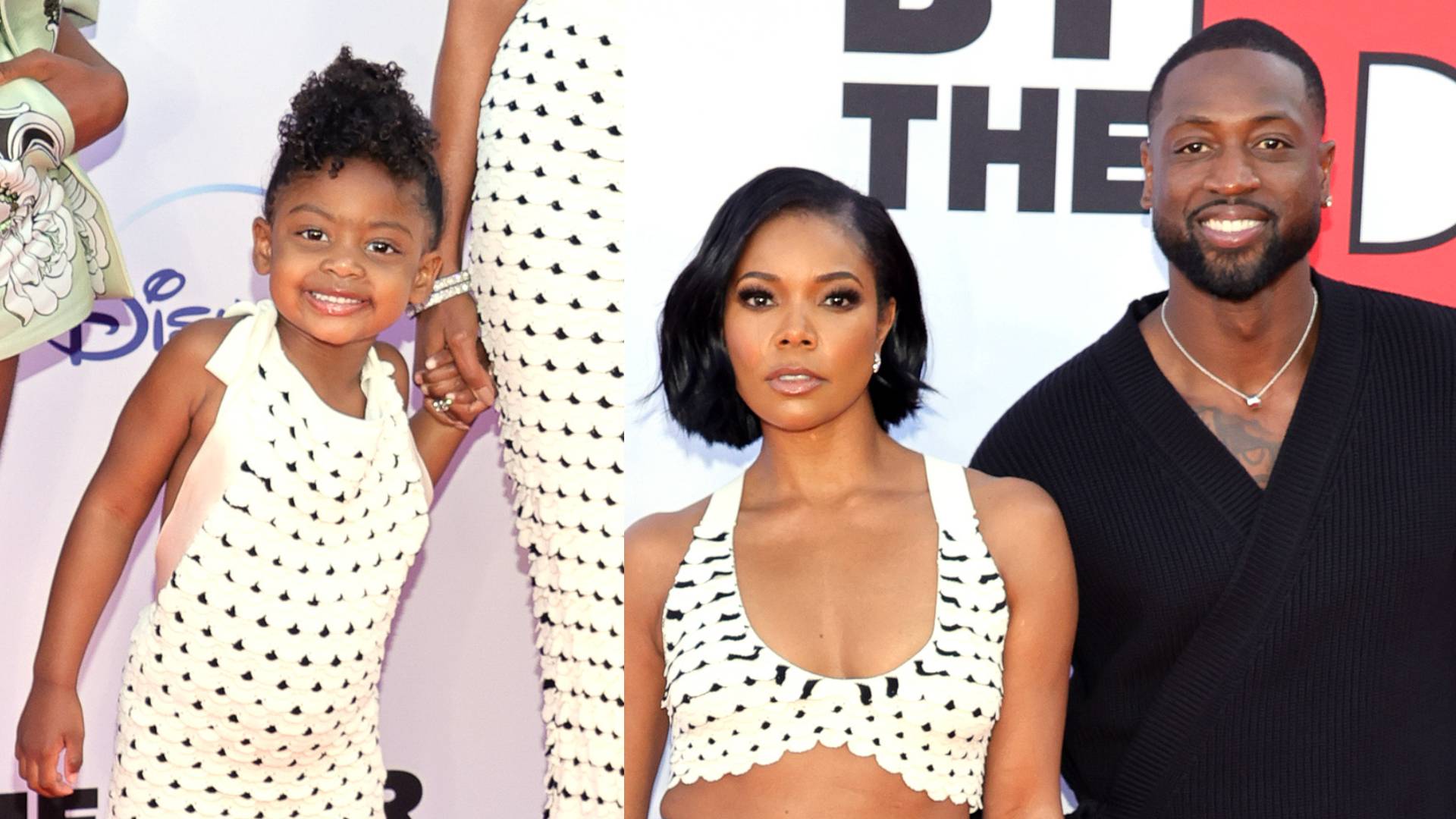 Gabrielle Union and Dwyane Wade are already setting their daughter Kaavia James up for greatness. Below, see some of the most adorable moments from the cutie and her family! 
Kaavia James Flexes The Modeling Skills She Learned From Her Mom!

Gabrielle Union teaches Kaavia to love her natural curls and it's the sweetest thing you'll see today!

Kaavia James poses alongside her mom at the premiere of 'Cheaper By The Dozen' in matching outfits and it's the cutest thing ever!

Kaavia James shows off her #SelfcareSunday routine, and the cutie's hair transformation is an entire mood!

Gabrielle Union and Kaavia James win the #DropChallenge with this adorable mommy-daughter video!

Kaavia James sees her Janie and Jack collection in person and her reaction is priceless. How sweet!

Kaavia James teases an upcoming clothing collaboration with Janie and Jack. We look forward to learning more details about the collection that drops 2/2/22.

Gabrielle Union and Kaavia show off their fabulous wigs in this hilarious video!

Gabrielle Union and Kaavia flex their muscles in an adorable mommy-daughter workout video!

Gabrielle Union and Kaavia James twin in the coolest afro puff hairstttyles. We love it!

Kaavia James is the star of the show while at D. Wade's book release event.

Kaavia James is getting her adorable curls refreshed and by the looks of it, baby girl is not feeling it!

Kaavia James Stole The Show In a White Lanvin Dress At Her Parents 7-year anniversary party.

Kaavia James and Cairo Hardrict are learning to play soccer and these little ladies are ready for the pros!

Baby Kaavia joins #TheWalkChallenge rocking tiny pink heels!

Kaavia and Cairo are too cute! The tots had another playdate and they are unstoppable.

Aww!: Kaavia is her mama's twin wearing her expensive Prada earrings. Can you imagine when she's a teen!

Kaavia James made sure to get in on her mommy's photoshoot promoting her new edge control! And do y'all see Gab Union's baby hairs? They are laid!

Kaavia James' is completely unenthused about her mom playing hairstylist.

Kaavia James was put To the test for the viral "Fruit Snacks Challenge," and She's not having it!

Forget Easter eggs! Kaavia James wanted her mama's phone and didn't want to take any pictures until she handed it over!

As a Black woman, Gabrielle knows the importance of #HairLove, and naturally, she's sharing it with her baby girl.

Selfies on Set!

Pumpkin Problems!

Baby Clover

Shady Baby Serving Face

Protective Style Play Time

Backstage Baby Bounce

Mommy-Daughter Cover Girls

Bonnet Buddies

BFF Duty

Kaavia Turn Up!

Kaavia Kisses

Cuddle Queen

Squad Goals

Meet Kaavia James Union Wade

Aww...She's already a pro at mommy cuddles.

She's Falling In Love With That New Baby Scent