MC Hammer Reportedly Sued for $800K in Back Taxes
The IRS files suit against MC Hammer for cash owed from 1996 and 1997.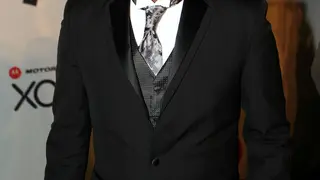 It's been 15 years since MC Hammer filed for bankruptcy, but the '90s hip hop superstar isn't off the hook yet. In a lawsuit recently filed by the U.S. government, Uncle Sam is seeking $779,585 in unpaid taxes from Hammer.

The money was originally owed in 1996 and 1997, shortly after the rapper-turned-spiritual advisor filed for bankruptcy after accruing $13 million in debt. The government hasn't forgotten about the massive tax bill, and is now asking that any concert money Hammer earns be funneled directly into U.S. coffers, according to documents obtained by TMZ.

Hammer, born Stanley Burrell, made headlines last year thanks to his beef with Jay-Z and the diss song and video "Better Run Run." Hammer took offense to Jay's line on the Kanye West song, "So Appalled" where Hov rapped, "I lost 30 mil, so I spent another 30, cause unlike Hammer, thirty million can't hurt me."
BET.com is your #1 source for Black celebrity news, photos, exclusive videos and all the latest in the world of hip hop and R&B music.
(Photo: Gary Miller/Getty Images)