Cast Of Carl Weber's 'Black Hamptons' Discuss Making Affluent Drama Relatable
Lamman Rucker, Vanessa Bell Calloway, and Elise Neal discuss bringing Carl Weber's Black Hamptons to life.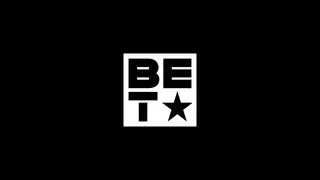 Carl Weber's name may ring a bell to fans of urban fiction. Weber, started his writing career in 2000 with his first book, Looking For Luv. His fanbase rapidly grew as he began to release more books such as Married Men, Baby Momma Drama, and  Family Business, which has become one of his most classic series as well as a TV show that is currently airing its fourth season. Weber's world of TV has expanded with The Black Hamptons, now playing on BET+. 
The Black Hamptons, starring Vanessa Bell Calloway, Elise Neal, Lamman Rucker and Blac Chyna, revolves around two different families whose paths collide and creates a lot of drama. There is the old money Britton family, headed up by Carolyn (Vanessa Bell Calloway), trying to protect their land and legacy, and then you have the new money Britton Family, headed up by Sidney (Elise Neal) and Anthony (Lammann Rucker). The latter family shakes things up by moving into Sag Harbor and throwing their money around. Carolyn has a fit when they try to purchase land that has been in her family for years and goes on the warpath. The games really heat up when Karrin (Blac Chyna), a Britton from Brooklyn comes to stay with her family in Sag Harbor and ends up dating Carolyn's son. Carolyn obviously isn't having it and has her hands full with trying to make sure the Johnson's don't destroy everything she has worked for.
BET.com caught up with Elise Neal, Lamman Rucker, and Vanessa Bell Calloway to discuss how some of the show mirrors real life, and what we're in store for throughout the season.
BET: What attracted you to this project and why do you think it's starting to resonate with fans?
Vanessa Bell Calloway: I've been going to the Hamptons for years and I go to [Martha's Vineyard]. So, I know the difference between the two, and my kids actually grew up going to the Hamptons, and the Hamptons is a very different place for Black folks than the vineyard. There are some very wealthy people in the Hamptons. I know some of them. I've been to their homes. I've been to their parties. And it's just a whole different lifestyle. So, it was fun to me when I saw it, and of course, who doesn't like to portray a strong Black woman that's wealthy and who owns banks and property and comes from an established family with old money? And then of course, you get a chance to dress the part? It was a no-brainer.
Elise Neal: I'll piggyback off of that. For me, I knew playing Sidney Johnson was going to be a lot of fun. I've done movies where I've been kind of, not only the comedy relief, but some of the heavy hitting clap backs too, but I hadn't done TV yet that had those layers. So to play someone, first of all, as Vanessa just said, is wealthy, gets to dress well, has a lot of clap back and a big smart mouth — yeah, I was on board.
Lamman Rucker: For me, it was also pretty easy. First of all, Carl Weber and the Tri Destined family have been really loving and reliable partners for quite some time. We worked together in our earlier days when they were really kicking off and really trying to get their television series machine going and rolling and that was 2014. We did a film called The Man in 3B. So I knew I was working with people that I loved and that I could trust. I trusted Carl's vision and his talent with the pen, and the fun that we would have in this environment of the Hamptons, and then it was like Elise is going to be your wife and Vanessa's going to be the head of the other family. I was like, done, so tell me more about Anthony and then we started talking more about him and the fun of bringing this man to life. He's married to this beautiful brilliant Black woman who was the muse and inspiration for this incredible company that he created, that they built together. We can really focus on Black love, and family, and legacy and all these really powerful themes, and again, as the ladies said, this beautiful backdrop of opulence and wealth, and fancy clothes, and cars and so forth. You couldn't beat it. So, I knew it was going to be beautiful, smart, brilliant, beautiful people. And again, as both of them said, it's been tons of fun so far, and we can't wait to do more.
BET: From what I've seen so far, it's safe to say that Carolyn is a doozy but what are some things we should look deeper into as far as the layers of the character and why she does what she does?
VBC: She's just gonna be a doozy. It's a lot of work to get where you are. And she worked hard for what she has. She's not gonna roll over because some new people come into town and want something. That's not how that's played in real life in the world of finance and wealth, and as my grandmother used to say, "If you can beat me rocking you can have my chair, but until you beat me rocking I'm not giving up my chair." Carolyn ain't giving up jack. If something happens it's because she got out-witted for a minute and if she does get outwitted she's going back to the drawing board to figure out how she can get back what she lost and get you back for trying to take it. She's gonna be a doozy. You can be team whoever, but trust me she will survive and she will always rise to the top.
BET: And I'm sure we'll be surprised by what the Johnsons eventually reveal as well so what can viewers expect for the rest of the season?
LR: I think the fun thing about doing this, especially in series serial form, is the fact that we've got more than just a two hour feature to try to get it all out. We've got time to really let these people evolve, and let these relationships evolve, even the feuds, and the conflict is going to evolve and get more complex. You already see teases of certain elements that are going to create some ripples within each family, and there's still people you haven't even met that are in the show. There's still so much more to them. That's still going to unfold and that's the fun. As Vanessa said, we're talking about the world of big business, we're talking about banking and finance, we're talking about technology and innovation and multimedia. We're talking about a half a billion dollar deal, and that's just one deal, so in the spaces, we're talking about the stakes are high, and when you got high stakes, there's gonna be there layers, and layers, and layers of possibilities, and reroutes and misdirection, and there's going to be surprises and then there's going to be alliances and then maybe some of those alliances are going to shift and change or people's loyalties challenged. So you never know who and then you never know when we might do things together, where we have a common enemy and there could be times where hey, we need to get on the same page and stop getting at each other's throat and then you never know just as soon as we've done that like okay, that problem solved now get on back there across the street. I really don't like you and they're back where they started. There's just so many things we haven't even touched that are connected to it.
VBC: And because when you're dealing with wealth and power, there is no even or fair playing field. Even in real life, it's nothing's fair. It's about me, me, me, me, me. We're not looking out for the best interest of other people. Now, you may be looking out for the best interests of some people in your community because you may have a tender-heart trying to help the homeless, or whatever, or your family, but it's about what benefits me, and there's going to be so much fun because the stories are going to be endless, because when you're dealing with people who are wealthy and rich and powerful, and have family, the stories are endless, which is going to make for great storytelling.
EN: That's very true. At the end of the day, like the both of them said, when people are worried about their status in a town, it can be very catty. It can be very territorial but it also gets into so many different elements when you're talking about two different families. So you have what the young kids want, what us older kids want, what everybody wants together…so I'm excited to let everyone see where we're going with these characters. I'm excited for us to even know what could be in store for us.