Lil' Mo Delivers a Tearful Defense of Chrisette Michele: 'Let Freedom Ring'
"I took it personal..."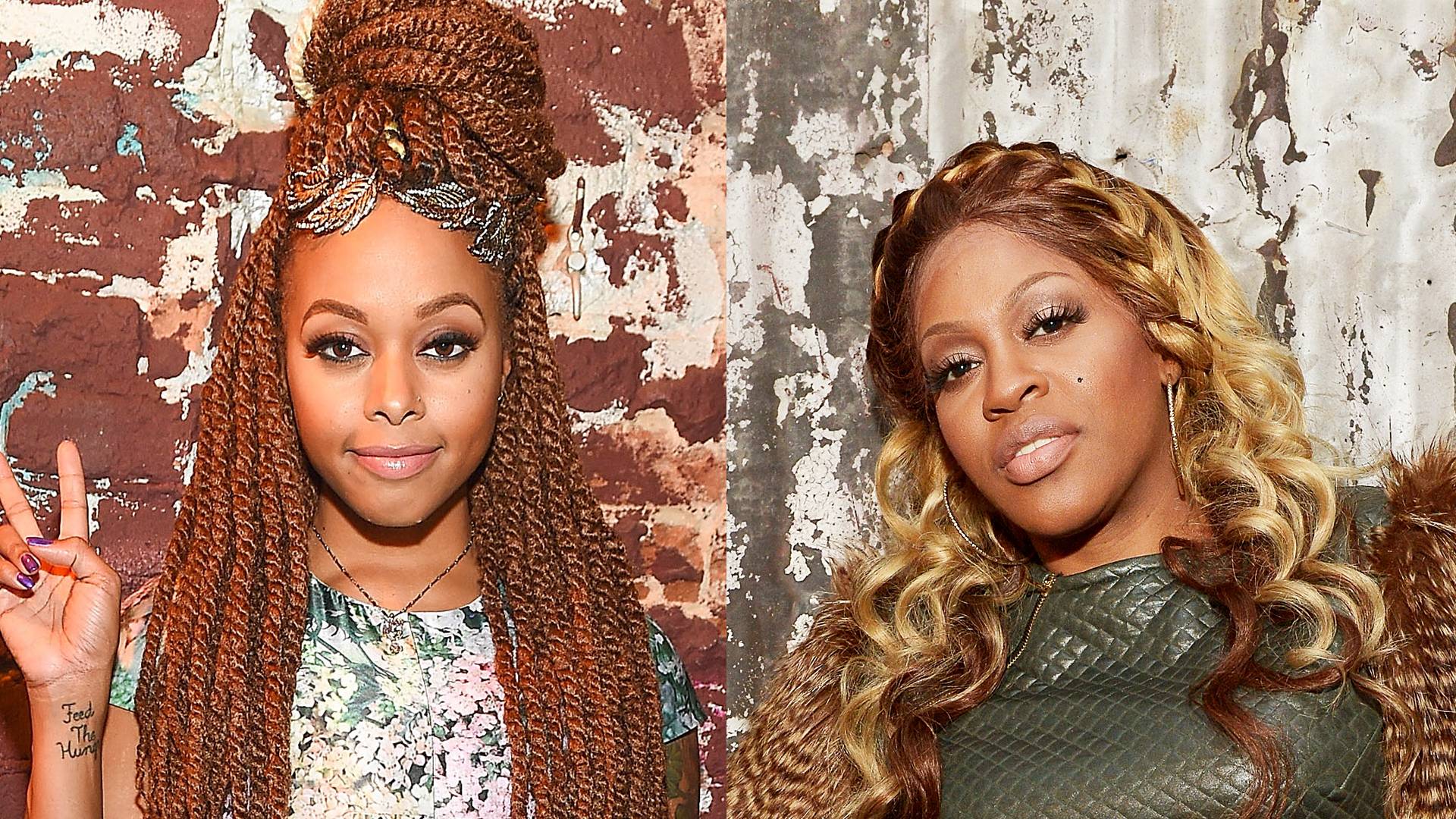 Chrisette Michele's inauguration ball performance for Donald Trump on Friday (Jan. 20) hasn't landed her on the fondest end of the R&B and hip-hop community.
However, there is someone who believes Michele is a friend in need despite her controversial decision to accept such an invitation: Lil' Mo.
The singer and radio hostess took to her 93.9 WKYS show duties to express her profound support for Chrisette and disappointment with those who she feels have casted the songstress down in light of her choice. Skipping over other pressing news announcements, Lil' Mo said that she wanted to personally address Michele and the disapproving individuals who have whipped backlash at her.
"I have the privilege of having some friends, and when they trend, I want to make sure they're OK," she said. "So from last week to last night, up until today, my heart has been real heavy…When I see my friends hurting and I know that they're hurt — people, you don't know how words hurt."
Working to hold back tears, Mo continued to explain that Michele's decision was her way of standing in the wide gap that exists between citizens and a Donald Trump presidency. Comparing the backlash that the singer is currently facing to that of Jesus's persecution, she added that she doesn't quite understand where the source of such hostility stems from.
"Why is everyone so mad? I don't know if it's they're mad or if everyone's just hurt," she said. "You have someone that uses their platform to try to figure out and get answers because they are granted that access. Everybody's not granted access to the Obamas, not a lot of people are going to be granted access to Donald Trump or that whole crew. If they want you in, you have to be invited around."
After news of Michele's acceptance to perform at the inauguration spread, reports included that the songstress had actually greenlit the performance a week earlier. In order to curb some of the anticipated backfire, she was advised by her team to remain mum up until the actual day of the event.
The "Superwoman" singer continued her defense of Michele, stating that she was disheartened at the harsh responses she witnessed on social media.
"So when a person like Chrisette, who is a friend of mine, who has put more money in my pocket than so many people who owe me money…the way I saw her being attacked on social media, I took it personal. But I said, 'No, this is business, and there's a reason why God trusted her enough to accept whatever offer.'"
Proceeding to read a message from her phone that Mo said was sent to her by Michele, she shared that the singer was still in a good space despite the retaliation and that she is still holding firmly to the agenda God has set forth for her.
"If anyone wants to know, I am in a good space," Mo read from the message. "God is so much greater and hopefully there will be a chance to be the salt and the light. It's my only responsibility on this planet."
Mo added that the songstress has an open heart and "loves everybody," as she urged the public to "let freedom ring" for Michele's choice.
"No matter how you feel, you still have to enter with meekness, humility, integrity and with love, and if you don't have that in your heart, then you're worse than what you think Donald Trump is."
Check out her emotional response to Michele's performance and the reactions below.