Watch: Chattanooga Bus Driver Charged in Horrific Crash That Killed at Least Five Children
Johnthony Walker was speeding and swerving before accident.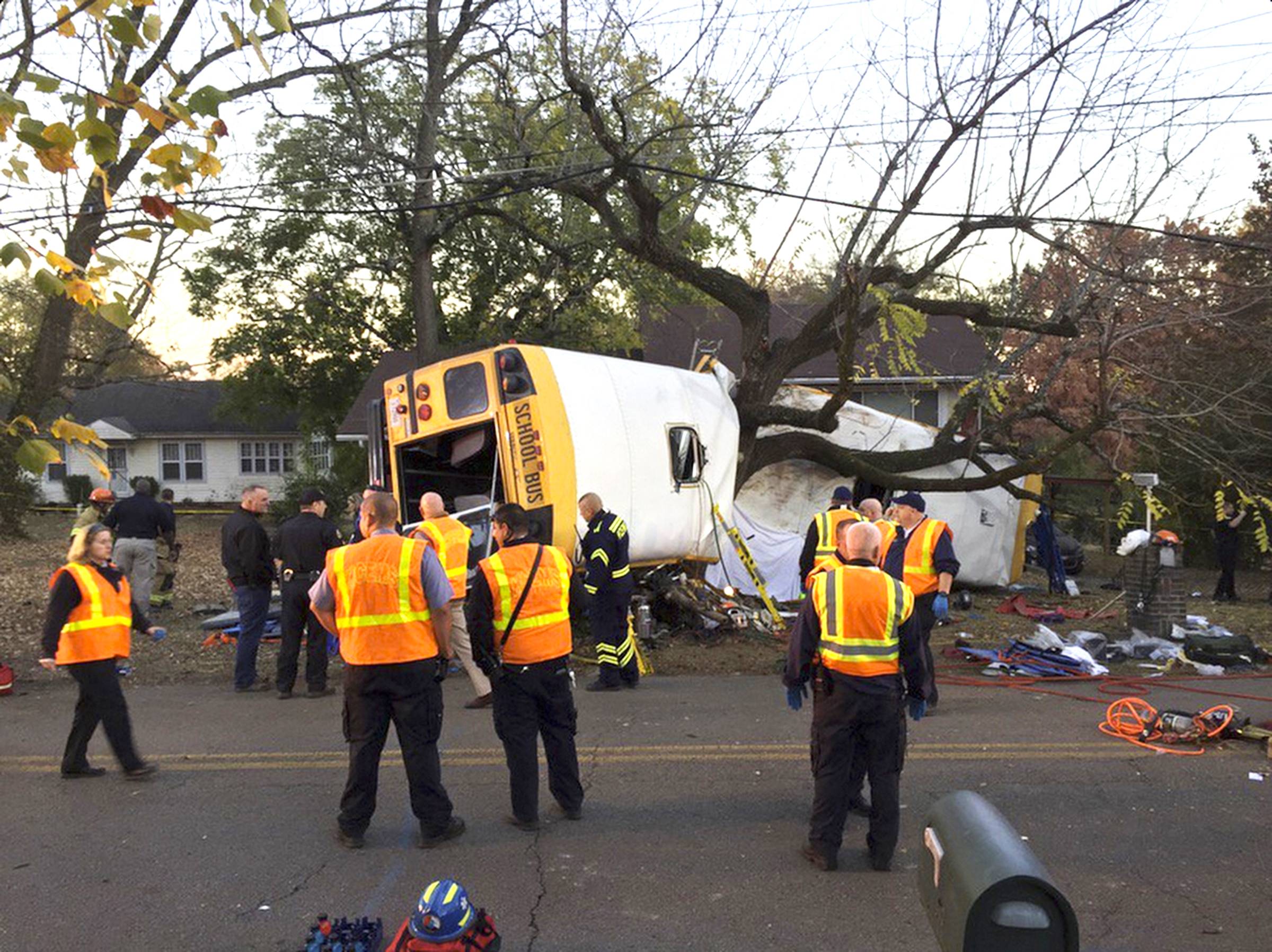 A school bus driver in Chattanooga has been arrested and charged with five counts of vehicular homicide and reckless driving after a being involved in a terrible crash that resulted in the death of at least five children, Police Chief Fred Fletcher said at a news conference.
On Monday, 24-year-old Johnthony Walker sped beyond the 30 mph speed limit before swerving the school bus off the road.
"Mr. Walker lost control of the bus and swerved off the roadway to the right, striking an elevated driveway and mailbox, swerved to the left and began to overturn, striking a telephone pole and a tree," said the arrest affidavit that the Hamilton County General Sessions Court released on Tuesday.
At the time of the crash, 37 Woodmore Elementary School students, ranging from kindergarteners to fifth graders, were on board the bus, authorities said.
Three of the students who were killed had been in the fourth grade; the two other children who died were in kindergarten and first grade.
Of the 23 other injured students, 12 were hospitalized on Tuesday, including six who were in intensive care, said Dr. Kirk Kelly, the interim school superintendent for Hamilton County.
Officials are calling this tragedy one of the deadliest school bus accidents in recent years.
"We are heartbroken for all of our students and their families," Kelly said. "Yesterday was the worst day that we have had for Woodmore and for Hamilton County Schools that I can recall in my life as an educator and as a parent and as a member of this community."
After the accident, one woman went to a nearby store and brought every stuffed animal in stock, schools officials said. She told employees at Woodmore that she planned to return with an animal for every student by the end of the day on Tuesday.