Tony Dungy: I Wouldn't Have Drafted Michael Sam
Former NFL coach says having gay player on team will not be "totally smooth" and "things will happen."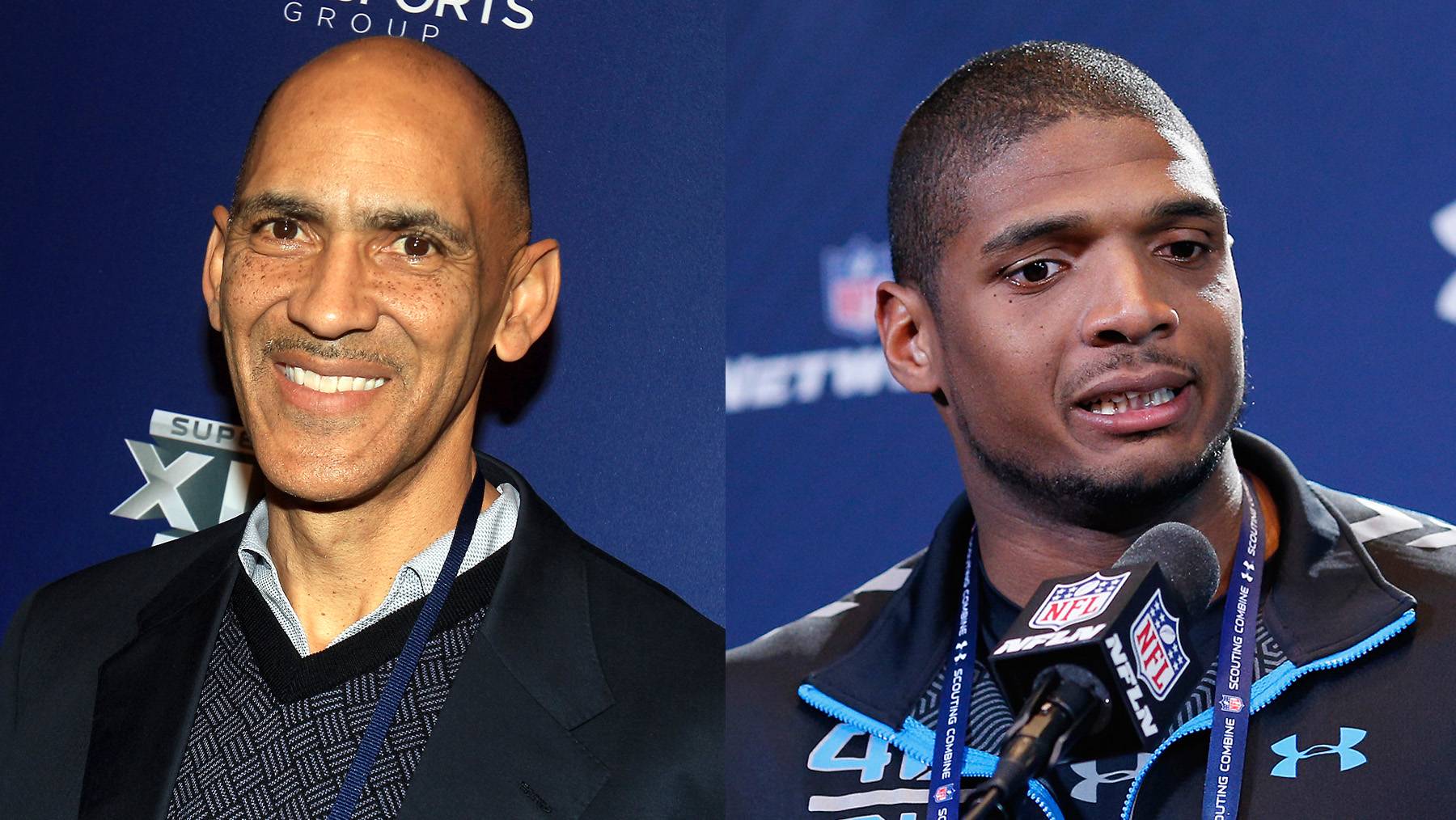 If given the opportunity, Tony Dungy wouldn't have selected Michael Sam in the NFL Draft.
"I wouldn't have taken him,'' Dungy, a former NFL head coach and current analyst for NBC, told the Tampa Tribune. "Not because I don't believe Michael Sam should have a chance to play, but I wouldn't want to deal with all of it. It's not going to be totally smooth…things will happen."
Rams wide receiver T.J. Moe told the Tampa Tribune that Sam will not and should not get special treatment because of his lifestyle.
"There's a 90-man roster right now," said Moe, who played with Sam at Missouri. "It doesn't go 89, and then Michael Sam's over there — this is the gay team, this is the straight team. Michael Sam is on this team and he's treated just like anyone else."
If Sam makes the Rams' roster, do you think an entire 2015 NFL season can be played without incident or do you agree with Dungy, who said, "Things will happen"?
BET Sports News - Get the latest news and information about African-Americans in sports including weekly recaps, celebrity news and photos of your favorite Black athletes. Click here to subscribe to our newsletter. 
(Photos from left: Scott Halleran/Getty Images,  Joe Robbins/Getty Images)