Havoc Denies Anti-Prodigy Tweets
Havoc says his phone was stolen, but new audio recording casts doubt on his story.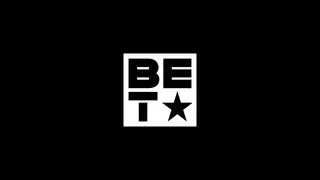 (Photo: Courtesy Sony Music Entertainment)
As you probably guessed, the Mobb Deep Twitter scandal is only deepening. Last night, April 9, after a series of messages dissing Prodigy appeared on the Twitter page of his bandmate, Havoc, the latter released a statement denying the tweets were his. But many doubted the veracity of Hav's story, and now new leaked audio backs up these critics' claims. 
It all started yesterday morning, as reported here, when the Twitter page of Havoc, one half of the legendary Queensbridge duo, was inundated by several messages insulting P. The tweets — posted to @TheRealHavoc, which has since been taken down — claimed that Havoc had smacked Prodigy, challenged P to a fight and accused him of engaging in homosexual relations during his three-year prison bid, among other things. Later that night, via Rap Radar, Hav released a statement denying he wrote the tweets: 
"Just getting back into NY after my Easter weekend with family and friends in Jersey. I left my phone at a gas station yesterday evening while on my way to Jersey after a glorious Knick's game. To all Mobb Deep fans: it's business as usual! It's Mobb Deep all day!!! My twitter account @THEREALHAVOC will be down until further notice. The only other real account is @PRODIGYMOBBDEEP. Ignore the rest. One!"
The statement quickly became a top trending topic on Twitter, with many saying that Hav's story seemed unlikely. Furthermore, according to screenshots of the tweets in question, they were sent from the Web, not a phone. Then, earlier this morning, Power 105 FM's The Breakfast Club morning show aired a recording of a phone call, apparently made by Havoc, that seems to prove he was indeed behind the anti-Prodigy tweets:
"I don't have nothing against gay people or nothing like that, but I'm just saying — look, watch, when n----s in the jail come out from the woodwork, and they gonna tell you what the f--k this n---a was doing. He gay! I had to smack him like a month and half ago when we was doing South by Southwest."
Breakfast Club hosts Angela Yee, Charlemagne Tha God and DJ Envy called up Queens rapper and long-time Mobb frenemy NORE, who said that the voice in the audio was indeed Havoc.
"I think the cat's gonna be let out the bag very soon," NORE said, though he also explained he hadn't heard any rumors about Prodigy being homosexual.
Hav later called into The Breakfast Club as well, again saying that his phone had been stolen and denying that he made either the tweets or the phone call. "I guess this is great promotion," Hav said. "This is crazy." 
The Breakfast Club hosts claimed that they had more audio of the call, and that the caller went on to say that Mobb Deep was having a meeting today to "split up" and divvy their remaining money. Hav said that there was indeed a meeting, but that it was just business as usual. "Let it come out — that's definitely not me," Hav said of the additional audio. "It's all good." 
Stay tuned — you know this story isn't going to end here.
BET.com is your #1 source for Black celebrity news, photos, exclusive videos and all the latest in the world of hip hop and R&B music.