We Talked To A Plastic Surgeon About RBF—Resting B*tch Face—And What's His Cure
Reports say "women are flocking" to doctors to fix their RBF.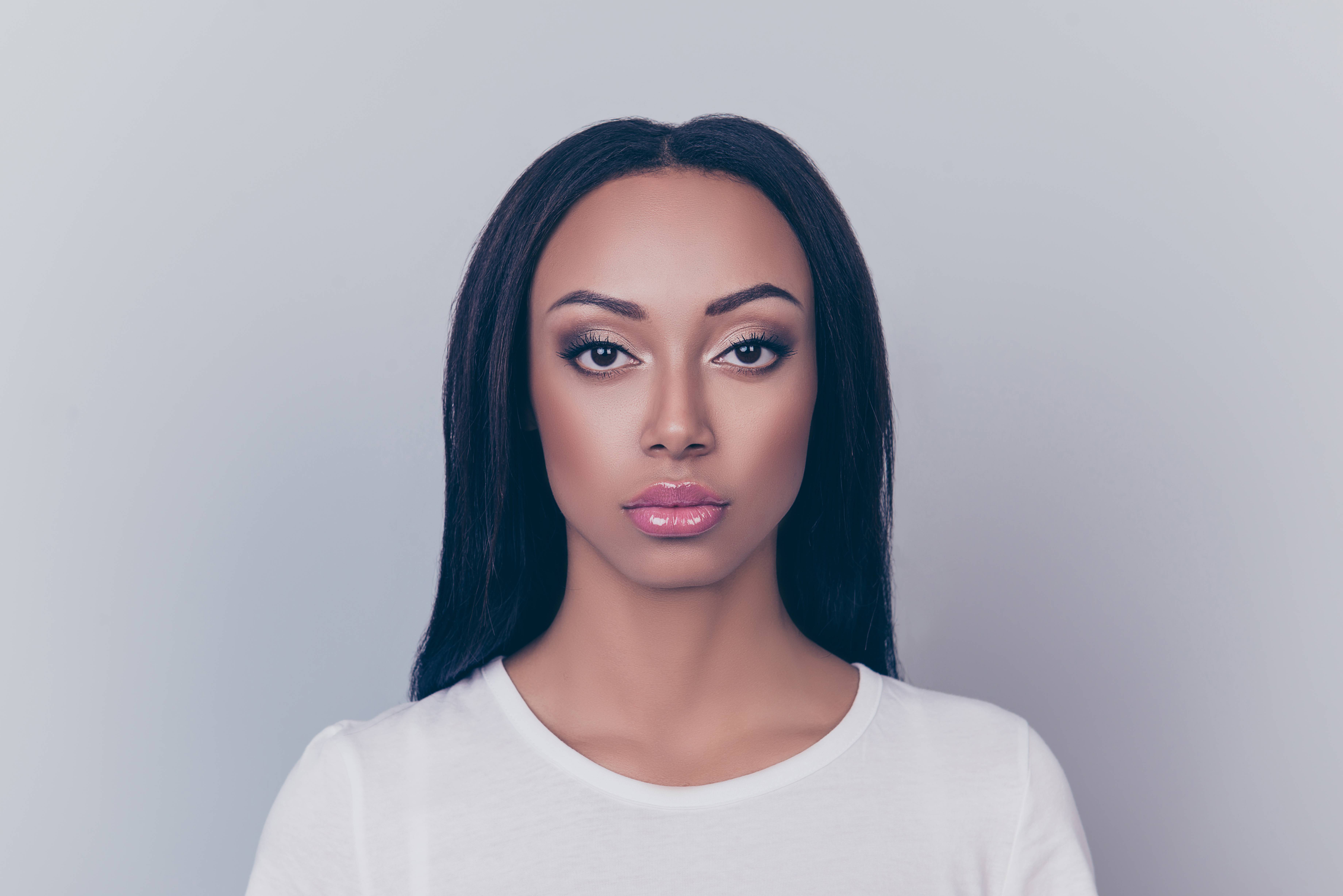 Do you suffer from RBF? Before you go try to look up 'RBF' on WebMD, it's not a virus outbreak or some serious medical condition—well, depending on your definition of serious. The acronym stands for 'Resting B*tch Face,' a term coined to describe a less than approachable facial expression when one's face is simply resting, hence the term. In no way does having RBF imply that you are angry or in fact a b*tch, but it can give off that appearance.
Recently, the New York Post reported that women are flocking to plastic surgeons to fix resting b*tch face. "This is actually a common request from patients — I get several each week," says Dr. David Shafer, a double board-certified plastic surgeon and medical director of Shafer Plastic Surgery & Laser Center in Midtown, told the Post.
"They may not always use the words 'resting bitch face,' but if I mention 'RBF,' they say, 'exactly.'"
Doctors are using injectables AKA fillers like Botox or Juvéderm Vollure on certain areas of the face for an RBF quick fix. The whole process only takes about 10 to 20 minutes and costs an average between $500-5,000 from top physicians (the number of shots is a factor on price).
The term RBF can be traced back to about six years ago, but Shafer says requests for the procedure "more than doubled" over the last year. Why?
With celebs like the Kardashians emphasizing lip injections and the increase in selfie culture, which forces people to "look down at their phone, [which] accentuates the resting bitch face,", there's been more of a focus on lower face. The results are slight afterwards and typically lasts up to two years, so why are women going to these lengths to "cure" their RBF?
Plastic surgeon Dr. Melissa Doft who runs a practice on Park Avenue in NYC says, "People gravitate to women who they perceive as happy." She said she injects fillers into the marionette lines and underneath the lips to reangle the face and essentially rid patients of RBF.
Not all doctors are fans of using 'Resting B*tch Face,' like Dr. Steve Fallek, of Fallek Plastic Surgery & Medical Director at BeautyFix Med Spa.
He tells BET exclusively, "We don't ever use that term 'Resting B*tch Face' at BeautyFix Med Spa nor do we encourage it. I feel it's very 2017. Patients have a hard-enough time going to a plastic surgeon or med spa, and then to have to stress a resting b*tch face? Bad for business, bad for the patient. We stress positivity at BeautyFix Med Spa. We're more 'glow up' improvement."
He adds that his glow up remedy is "mostly a combination of Botox in the upper face and filler around the mouth to improve the facial appearance of sagging skin."
How do you feel about RBF?