'College Hill: Celebrity Edition': House Drama Gets a Cease and Desist
In episode 2, the women in the house have a heart-to-heart that seems promising and Ray J discusses Black conservatism and more.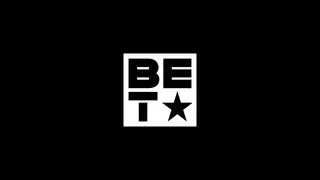 When we last left the co-eds, they were just getting settled in. During episode 2, everyone is excited about the first day of classes, but Joseline's toxicity disturbs the mood. Iman has to miss the first few days of school due to a prior commitment, but he already spoke with Dr. Petty about that, and he asked some of the roommates to hold him down regarding the work he will miss. At least someone is responsible.
Anyway, Ray J oversleeps because, of course, Amber Rose looks out and gets him up. He is not into it but wasn't the only late bird. Joseline takes forever to get ready too. They end up leaving for school in two groups. The last people who stay behind with Joseline are O'Ryan and Ray J. But even they get frustrated and end up leaving her. However, she comes out just as the car is pulling off. They notice and come back for her and she goes off on them and tries to turn this into them, not linking her for no reason but rationalizes it by saying she's cool with being the villain. It's exhausting.
In school, they learn African American literature and Civil Rights history. There was also some discourse about Black people and religion and Amber Rose revealed more of her thoughts about her non-belief in religion, which made Kway, a self-described Christian, uncomfortable. This is setting Kway up to be challenged in a way he had never been challenged before, meaning he has never really been around people with such a different viewpoint about religion, but that's what happens when you go to college your belief system as you know gets challenged.
Ray J sticks behind the Civil Rights History class to talk to the professors.  He discusses how his grandfather, from Mississippi, used to drive a bus and drove people to Civil Rights marches and protests. Then he reveals that has been hanging around with the Conservative party. He never quite directly claimed that he is a conservative but he said he has been hanging with Trump and Candace Owens and asks if it's okay to be Black and conservative. The professors make room for Black conservatism because they've seen it all, and this discussion will be had. Ray J's take is that he can bridge both sides as the voice of reason. It sounds disingenuous, but whatever.
Joseline ends up having a heart-to-heart with Dr. Petty. She claims the whole house is ganging up on her. Because what could she have possibly done to rub everyone the wrong way? Joseline is delusional, but Dr. Petty doesn't know that and does give her some good advice. Joseline is there to get a certificate and be a role model for her daughter, and that's what she needs to focus on. That talk goes on, and Joseline claims she will move on and take Dr. Petty's sound advice.
Later that night, the group heads to a Black-owned business to celebrate. Once again, Joseline isn't ready when everyone else is, so they go ahead without her. Ray J stays behind to keep her company. At the restaurant, the group talks about how they hope that night is nothing but good vibes, and then Joseline and Ray show up. The tension is thick, but surprisingly, Joseline, Amber, and New York talk their differences out in the bathroom. Joseline is remarkably receptive. They all delude themselves into believing the drama is over.
It is for now, but we know why we're here. The episode winds down with
Ray J preparing to leave to handle some business. We don't know what Ray needs to do, but this isn't surprising. We will see how this goes.