Gabrielle Union's Weave Grabs TSA's Attention
The actress' hair was flagged and patted down by an agent.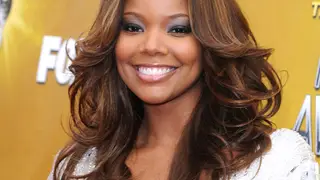 Gabrielle Union's weave raised suspicions when she passed through airport security last Wednesday. The actress had to be patted down and she took to Twitter soon after to write about her experience.
"Ma weave got 'flagged' by the bodyscan at security. TSA required a hair patdown. No lie…they coulda just asked if it was the temple hair," she wrote. "If human hair & thread sets off the bodyscanner…a lot of folks jus ended up on the 'watch list'…its a weave not terrorism."
She later revealed to a follower that she was stopped by a Black female TSA agent. But at least Union kept a good sense of humor about the situation by later tweeting, "Bout to take off…hopefully my weave doesn't cause turbulence…its clearly very powerful."
And the jokes continued even after she arrived home.
"Came home 2 a dead bird whod flown n2 the glass…I suspect my weave had something 2 do w/ the bird murder #killerweave," she wrote.
What do you think about the incident? Has your weave ever received special attention at airport security?

BET.com always gives you the latest fashion and beauty trends, tips and news. We are committed to bringing you the best of Black lifestyle and celebrity culture.