Walmart Issues Statement Regarding Selling Caps Described as "N****r Brown"
The retail chain was in some piping hot water.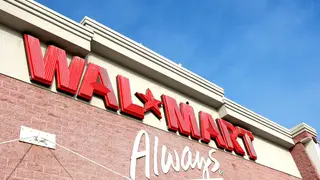 UPDATE: Walmart has just issued the following statement about this incident to BET:
"We are very sorry and appalled that this third party seller listed their item with this description on our online marketplace.  It is a clear violation of our policy, and has been removed, and we are investigating the seller to determine how this could have happened." 
***
We reported on the incident regarding a product being sold in "ni**er brown" on Walmart.com earlier today.
Walmart is in serious hot water after it was discovered that they were selling wig caps where the brown color was described as "N****r Brown."
Yup, you read correctly. Don't believe us? Take a look at the receipts. 
When the screenshots were originally released, putting the shopping mecca on blast, Walmart immediately tried to cover up the racist description. They began by changing the title and description, but forgot to change the URL, so the fire-storm continued.
As we were writing this post, the product went from out of stock to completely unavailable on Walmart.com  — but as you know, it was already too late.
Black Twitter was on it! Check out the outrage below:
Although the wig caps were not actually being sold and shipped by Walmart but instead by a seller named Pixnor, the outrage is still righteous because the question has to come up: Why didn't Walmart look into what their affiliates are selling? 
The most upsetting part about this story is that we know this won't be the last time brown beauty is going to be insulted. Sad.