Remy Ma Released From Prison
Bronx rapper walks free after small delay, posts "I'm back!!!" on Instagram.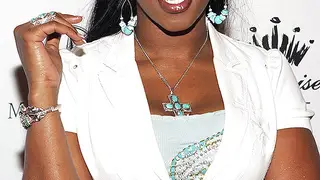 After more than six years behind bars, Remy Ma is officially a free woman.
According to REVOLT, the Bronx rapper walked out of New York's Bedford Hills Correctional Facility for Women Friday (Aug. 1), one day after her original release date was delayed over a "third party violation incident in late July.  
Remy's status has been updated to "Released" on the New York State Department of Corrections website. She also posted "I'm back!!!" on Instagram this afternoon. 
The infraction that stopped her from getting out on schedule may have involved Remy's phone interview with Power 105 host Angie Martinez. Inmates are only allowed to contact an approved list of numbers. Any call connected from that list to an outside party is considered a violation. 
Remy was sentenced to eight years in prison stemming from a 2007 shooting. The now 34-year-old mother of one was found guilty on assault charges for shooting a former friend in the stomach following a dispute over money.
The victim, Makeda Barnes-Joseph, filed a $10 million civil lawsuit against Remy and her label Universal Records that was later tossed. 
BET.com is your #1 source for Black celebrity news, photos, exclusive videos and all the latest in the world of hip hop and R&B music.