SMH: So, Here's The 'Problem' Azealia Banks Has With Cardi B...
There's always one.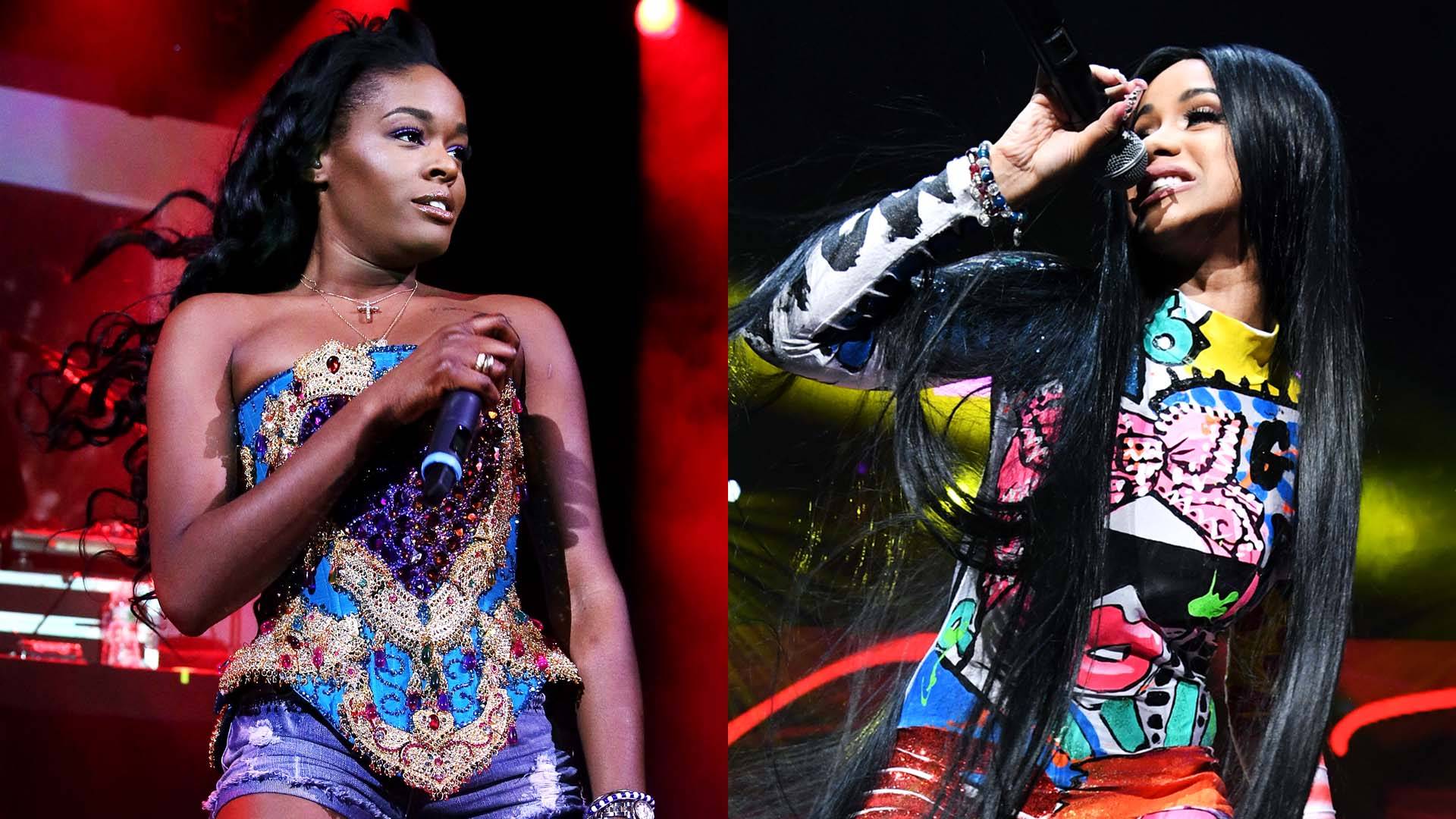 Harlem femcee Azealia Banks has had it out for a considerable number of this generation's female artists, from Beyoncé and Nicki Minaj all the way down to Rita Ora and Iggy Azalea.
Now that Bronx femcee Cardi B has soared through hip-hop's glass ceiling with a record-breaking hit, landing at No. 1 on Billboard's Hot 100 list, it's no wonder that she's next up on Banks' long list of hip-hop beefs as well.
The Ice Princess took her gripe with Cardi to her usual Twitter tiff grounds, scolding her as a "poor man's Nicki" instead of the "spicy Latina" that Banks had hoped to see emerge in the lady rap circle. In one of her boldest statements, she also accused the Afro-Latina rapper of claiming her Blackness only upon convenience.
"She's only black when [Blacks] want to include themselves in a success story," she said in the now-deleted tweets and in response to another user. "Because I thought she was going to be a Latina hottie and not a poor man's Nicki. It went the other way now I'm over it."
Banks then switched gears and aimed fire at The Breakfast Club radio show host Charlamagne Tha God for his support of the "Bodak Yellow" femcee. Her main issue, as suggested in her tweets, was that the same energy she saw from him and other Black men backing Cardi wasn't there for Black femcees such as herself, Remy Ma and Nicki, who she has also publicly bashed.
"But literally white guys buy black men away from black women and it's [so] cringe," she said. "I'm sorry. Black industry men are too hype for this Latina girl I've never seen them jump like this for Remy or Nicki. Spinning this 'for the culture' story when they are simply letting White men at Atlantic buy them into hating their own women."
As for the rest of the space created for Black female rap artists, Banks claims that there's a Nicki Minaj prototype that the industry forces them to fit into.
"Female rap doesn't need anymore post Nicki Minaj mascots!," she said. "Iggy was the white man's Nicki Minaj, now [Cardi B] has become the poor man's Nicki."
How she landed on such a comparison is beyond us, especially considering the two ladies' very unique rap styles, backgrounds and industry emergences. But, despite the outpour of support Cardi has received from her fellow femcees, Hollywood and the entire Bardi Gang in full…there's always one.
See the bone Banks had to pick with Cardi in the tweets below.