This is Diaspora: Celebrate Global Music Month With This Perfect Playlist From The Motherland
From Afrobeats to Soca to Flamenco, here are some artists to add to your everyday queue!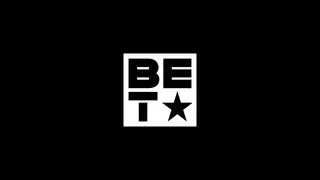 The art of music has passed from culture to culture to define love, politics, and life. As it seeps into local music scenes and shapes into genres that influence, and even dominate, other parts of the world — Afro-Caribbean music has always helped those who are involved maintain a connection to each other through their resonant sounds and rhythms. Thus keeping the culture alive for centuries. This music is a powerful force — it can heal, tell stories, and have a far-reaching impact outside the Motherland.
With that said, it's great to have the biggest and best selection of artists from around the globe in your pocket for this summer. To celebrate Global Music Month, this list features a mix of traditional and contemporary tunes from genres like electronic, reggae, and Latin Urbano — these songs are sure to keep you in rooted spirits. So, whether you're looking to explore new genres or just find your newest, favorite tunes, we have the suggestions you need to keep in your rotation.
Ayra Starr — "Bloody Samaritan"

Nationality: Cotonou, Benin

Genre: Afropop, R&B, Alté

About the Artist: Ayra Starr, born Oyinkansola Sarah Aderibigbe, is a Nigerian singer who began her career in the fashion industry when she was only 16 years old. She then took to Instagram to post covers by popular artists to showcase her singing talent before releasing her first original song in 2019.

"Bloody Samaritan," the latest Afropop song from Starr, is a touching piece that empowers one to hold on to their dreams and not to let the opinions of others intimidate them. She was inspired to create the song after feeling pressure to not fit into the mold of conventional society. Starr's lyrics portray a character who is constantly speaking affirmations and gratitude despite pushback from those around her.

Samarino feat. Toofan — "La Katangaise (Bibi)" [Remix]

Nationality:  Kinshasa, Democratic Republic of the Congo

Genre:  Dance/Electronic, Afrobeats

About the Artist: In 2015, Samarino, also known as Sama Baby, launched his musical career when he recorded his first studio album in Congo.

His big break came a year later, with the release of his hit single "La Kataangaise," as it grabbed the attention of African listeners with its combination of ethereal vocals and upbeat instrumentals.

Mr. Killa — "Screwdriver"

About the Artist:  At only 15 years old, Mr. Killa's rise to fame came after he won first place at Grenada's first National Teen Talent Search Competition.

Born Hollice Mapp, he walked onto that stage as an unknown kid from Gouyave, Grenada, but he left as a star, as Ins and Outs Grenada reported.

Fast forward to 2019, Mr. Killa, now known for his signature dance moves and audience engagement, performed his hit single "Run Wid It" to critical acclaim and applause.

Killa tells Ins and Outs that the music he and other Grenadian soca artists have created is a sub-genre of soca they call "jab soca," named after Grenada's famous "jab jab" J'ouvert revelers.

Tems — "Free Mind"

Genre: Afrobeats, Contemporary R&B, R&B/Soul, Afropop, Dance/Electronic, Pop

About the Artist: Temilade Openiyi, known professionally as Tems, is a Nigerian singer and songwriter. She is best known for her feature on Wizkid's single, "Essence," which reached the top ten on the Billboard Hot 100 charts. She was also featured on Drake's song, "Fountains," and was able to get her music sampled as a feature in Future's recent song, "Wait For U."

Tem does a good job showcasing her better side to a person with limited beliefs against themselves in her song "Free Minds." With her vulnerability and transparency in her emotions through her music, she has quickly become a celebrated voice for the younger generation of artists.

Ir Sais — "Dream Girl"

Nationality:  Bonaire, Caribbean Netherlands

Genre:  Latin Urbano, French Urban Pop/R&B

About the Artist: Known for his standout hit, "Baila Kumi," Ir Sais got his start as a child prodigy in the arena of music when he was the age of 2-years-old. 

Born in Bonaire, Netherlands, when he was 11, he started playing the drums on a set he made out of tin cans. Before figuring out that music was his true passion in life, Ir-Sais also was a competitive windsurfer at only 13 years old.

According to Billboard, the song "Dream Girl" is a sultry dancehall-meets-reggaeton number sung in Spanish and Portuguese-based Creole. Ir-Sais describes love and shows his devotedness to another by describing and speaking to the girl of his dreams.

Kizz Daniel feat. Tekno — "Buga (Lo Lo Lo)"

Genre:  Afrobeats, Contemporary R&B, Afropop

About the Artist: Nigerian singer-songwriter Oluwatobiloba Daniel Anidugbe, better known by his stage name Kizz Daniel, was born in 1985 in Lagos, Nigeria. He is best known for songs such as "Woju" and "Yeba" across the African diaspora.

Kizz's song "Buga'' reached TikTok, gaining infamy, and he followed that with the "Buga Dance," which earned the attention of internet users from around the world. 

Kizz shared that the meaning of "Buga" is a celebration of dedication, hard work, and success. So, in that case eager audiophiles should tune in above and enjoy how he combines the art of perseverance with music.

Rosalía — "A Palé"

Nationality:  Sant Cugat del Vallès, Spain

Genre: Reggaeton, New Flamenco, Alternative/Indie, Volksmusik

About the Artist: In her melodies, Rosalía Vila Tobella — a Spanish singer-songwriter born in Sant Cugat del Vallès, Catalonia, Spain — combines modern interpretations of flamenco with pop and urban music.

Rosalia tells Billboard, in her press release that "A Palé" "takes its name from the nearly ubiquitous wooden shipping pallets Rosalía was surrounded by for years growing up in an area outside Barcelona dominated by the trucking industry, but the spirit of the song centers around doing it big [and] our ability to be strong and carry a lot of weight."

YEИDRY — "Nena"

Nationality:  Santo Domingo, Dominican Republic

Genre : Latin Pop, Urbano music, Latin Urbano, Latin R&B

About the Artist: Yendry Cony Fiorentino, who goes by her stage name YEИDRY, appeared on Latin X Factor's Season 6 in 2012. This resulted in her gaining attention and receiving a record deal with Sony Music Italy.

The Dominican-Italian singer and songwriter took place as the frontwoman in the music group Materianera in 2015 for a few years until her big independent international break came in 2020 from her music. She gained a double record deal contract with RCA Records and Sony Music Latin.