Ted Nugent Says Trayvon Was a "Dope Smoking, Racist Gangsta Wannabe"
National Rifle Association board member and musician Ted Nugent called Trayvon Martin a "dope smoking, racist gangsta wannabe" and said the teen was responsible for "bad decisions" the night he was slain.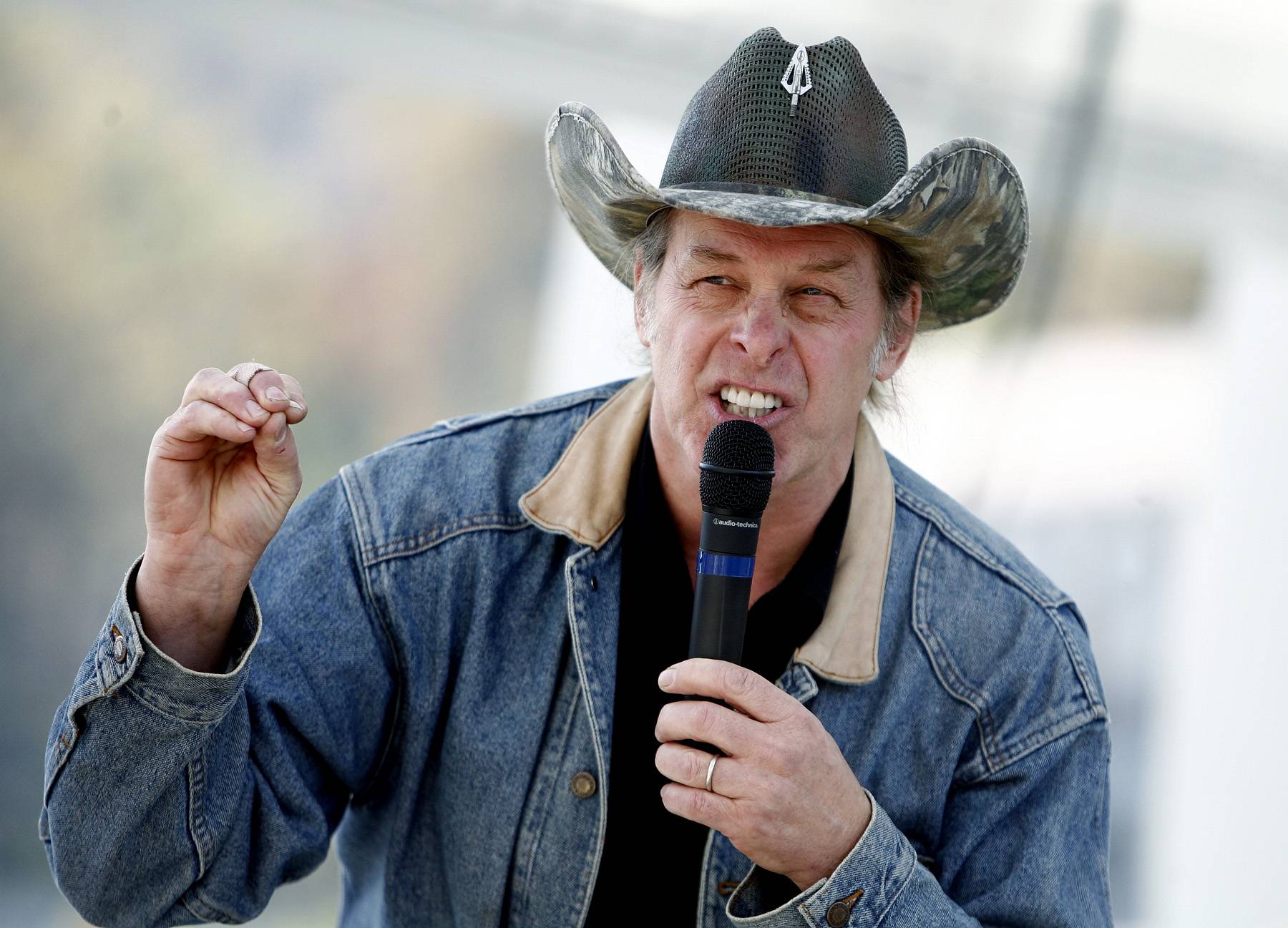 Ted Nugent, rock musician and National Rifle Association board member, is defending the Zimmerman not guilty verdict and blames Trayvon Martin for his death the night he was shot and killed by the former neighborhood watch volunteer.
"The only racism on that night was perpetrated by Trayvon Martin, and everybody knows it," Nugent wrote in a statement Monday.
Nugent, who is no stranger to making controversial comments, said Zimmerman had the right to defend himself against Trayvon, who he called a "dope smoking, racist gangsta wannabe." He also expressed outrage that President Obama and Attorney General Eric Holder "refused to admit" that Trayvon was at all responsible for his "bad decisions."
In his lengthy statement, Nugent said Trayvon attacked Zimmerman because "it was the standard thug thing to do" and called Trayvon's friend Rachel Jeantel racist for using the term "creepy ass cracker." He added, "See Chicago any day of the week." Moreover, Nugent blamed gun violence in Chicago on the "recent surge in black racism."
With nearly 700 examples of this truism played out in Chicago in 2012 alone, no one can possibly dispute the recent surge in black racism increasing throughout Barack Obama's presidency. To attempt to claim otherwise is a laughable lie.
The jury got it right, and non-racist America rejoices that there is still common sense, honesty and decency aware of identifying justice in this country. America also believes that the entire prosecutorial team should be ashamed of themselves and disbarred for ignoring the obvious and kowtowing to the pure racism that forced the politically correct lie that only black lives killed by non-blacks matter, which is why there are no headlines, no protests, no prosecutions and no Barak Obama or Eric Holder meddling in the nonstop black-on-black slaughter in their gun-free zone of Chicago.
Martin Luther King Jr. is rolling over in his grave that he sacrificed his life for the cause of judging people by the content of their character instead of the color of their skin, as so many of his own race carry in in self-destructive behavior while professional race mongers blame everything on racism. It is painful and heartbreaking to say and write this, but horrifically it is true. Blacks kill more blacks in a weekend in Chicago than the evil, vile Ku Klux Klan idiots did in 50 years. Truly earth shattering insane. And not a peep from Obama or Holder. Tragic.
Read full story here. 
BET National News - Keep up to date with breaking news stories from around the nation, including headlines from the hip hop and entertainment world. Click here to subscribe to our newsletter. 
(Photo: Randy Snyder/Getty Images)