Six Arrested in Iran for Remaking Pharrell's 'Happy' Video
A group of men and women were picked up for posting a "vulgar clip" online of women dancing hijab-less in the streets of Tehran.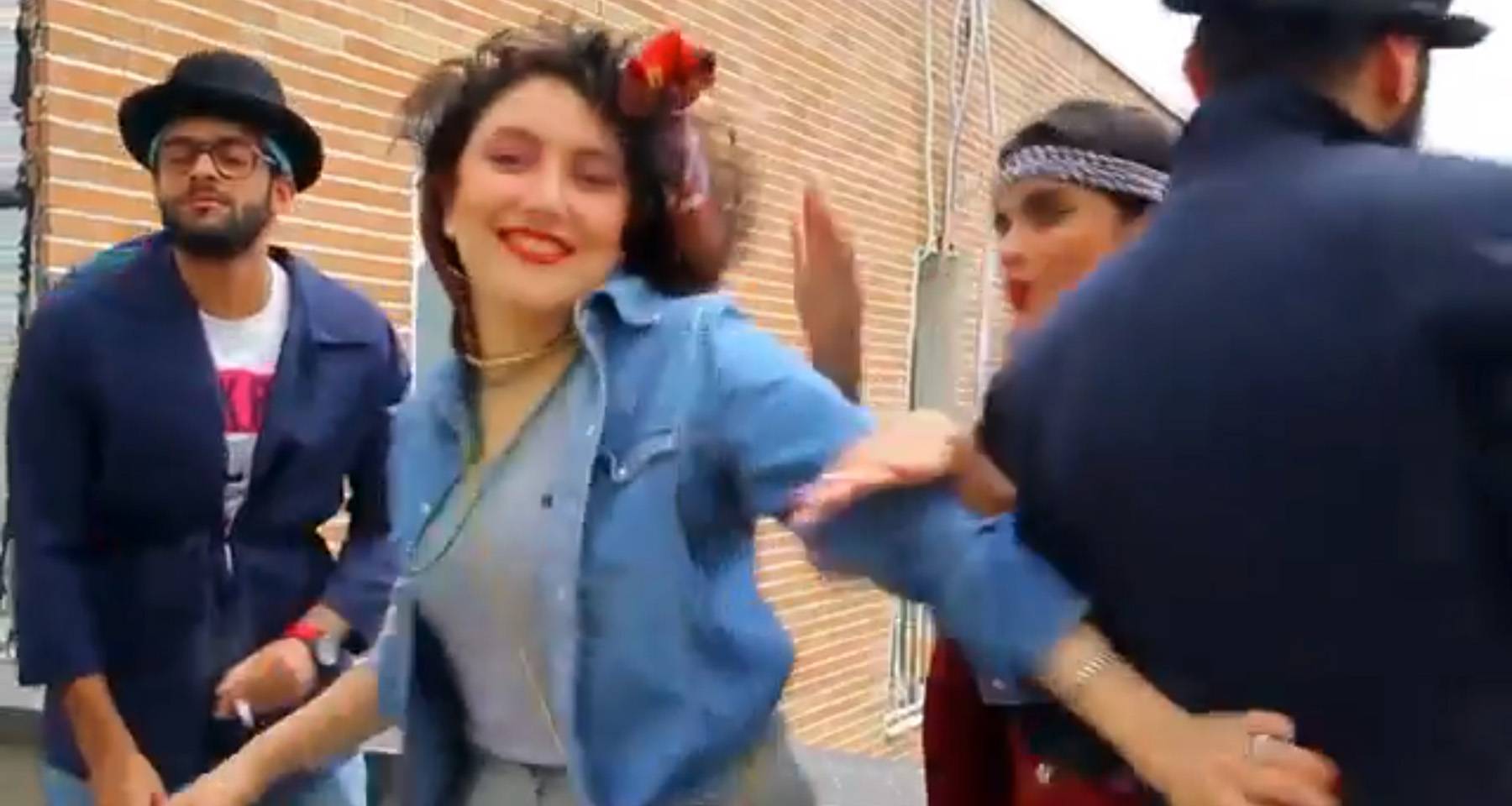 A group of three men and three women were arrested in Iran for recreating Pharrell's viral video sensation, "Happy," and posting the "vulgar clip" online.
The six got together in various locations, including a rooftop and in the streets of the capital city, Tehran, to remake the first-ever 24-hour music video, which originally featured Pharrell and a cast of "everyday people" (plus Odd Future, Jamie Foxx and Magic Johnson) dancing about in the streets in Los Angeles.
Fans around the world have since joined in on the Internet fun, posting more than 1,500 different remakes. "We made this video as Pharrrell Willam's [sic] fans in 8hrs, with iPhone 5s," it says in the credits of the Tehranian video. Only problem is, such behavior — specifically women being without hijab (unveiled, showing their hair) and dancing in public — is against the law in the Islamic Republic. 
Police chief Hossein Sajedinia described the remake as a "vulgar clip which hurt public chastity" and once it was "released in cyberspace, police decided to identify those involved," he told Iranian news agency ISNA.
It wasn't so tough, their first names are also listed in the credits. "'Happy' was an excuse to be happy," they wrote at the end of the video. "We enjoyed every second of making it. We hope it puts a smile on your face."
According to the Associated Press, it seems at least some of the group has since been released. "It's beyond sad these kids were arrested for trying to spread happiness," Pharrell tweeted.
Only recently has Iran become more moderate when it comes to Western pop culture. Reportedly, a show in 2008 was the first concert in 30 years that a Western artist was allowed to perform.
BET.com is your #1 source for Black celebrity news, photos, exclusive videos and all the latest in the world of hip hop and R&B music.