Motown Songwriter Lamont Dozier Dies At 81
He wrote for The Supremes, The Four Tops, Marvin Gaye and more.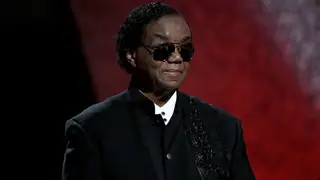 Motown Songwriter Lamont Dozier has passed away at 81 years old.
His son Lamont Dozier, Jr. broke the news with a caption that read, "Rest in Heavenly Peace."
His family said in an additional statement saying the "devoted father and legendary songwriter, producer and recording artist, died peacefully in his home on Monday, August 8. ... We love him dearly and will miss him always."
Dozier's cause of death was not revealed.
Along with his brothers, Brian and Eddie Holland, wrote some legendary Motown hits like "Heat Wave" by Martha and the Vandellas,   "Baby Love" by the Supremes and "I Can't Help Myself" the Four Tops.
Outside of Motown, the Detroit native also worked with Simply Red, Aretha Franklin and Phil Collins.