Miracle or Marvel? 7-Year-Old Uses Kid Logic to Give Amazing Explanation of How He Survived a Terrifying Car Accident
Nothing can stop Styles Johnson or Spider-man.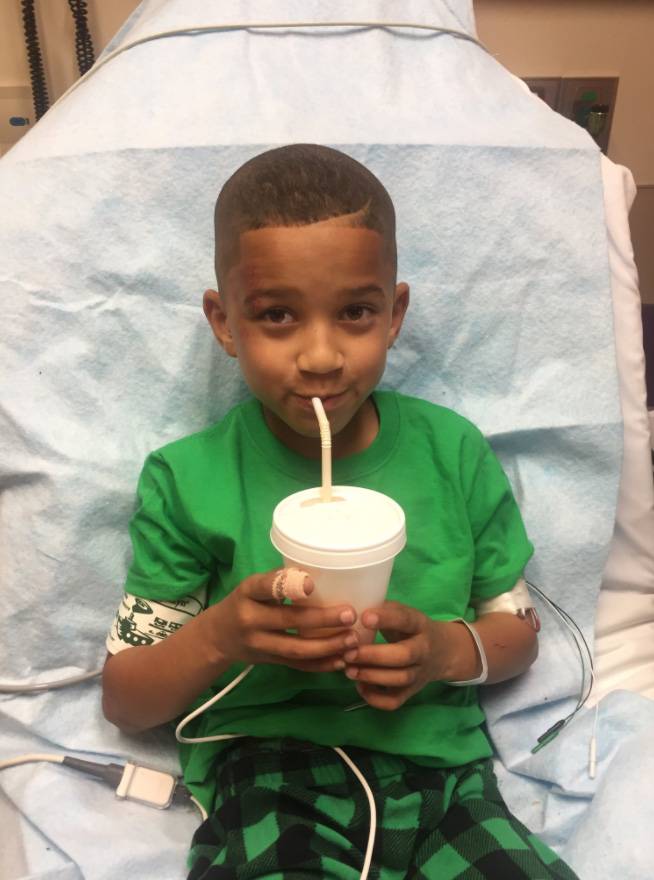 This is 7-year-old Styles Johnson

According to his sister, Cecily Gueyser, 20, he is obsessed with Spider-man

But on January 13, Styles was involved in a terrible car accident

Gueyser told BET News that her brother was hit while crossing the street in their neighborhood. 

"Styles was hit by a car in our neighborhood, hard enough to send him flying, and was taken by ambulance to the hospital," Gueyser told BET. "[When] we met him in the trauma room being examined, he stayed positive even though he was scared and, after examination, they sent him to a room to rest where we all got to see him and we all broke down."

Although the family had an emotional response to seeing the 7-year-old, he had the most incredible reasoning for his miraculous survival.

"I hugged him and asked him how he felt and that's when he said, 'I'm lucky I'm Spider-man or else I wouldn't have survived,' which made us all laugh," Gueyser added. 

When people read about Styles's adorable reasoning, they could not help but send the little man love

Styles even got a shoutout from Marvel

A few days later, Gueyser said that her brother was doing fine and still standing behind his Spidey senses. 

"His reaction to all the attention is like any 7-year old's. He just keeps asking me if he's really special, which I of course tell him he is," Gueyser told BET.

Styles is even receiving a care package from one of the writers of the newest Miles Morales Spider-Man series.

"He can't wait to get his care package!" Gueyser told BET.