Ray J, Sammie, Bobby V, and Pleasure P Tease Forming A Potential R&B Supergroup
The group teases the name RSVP.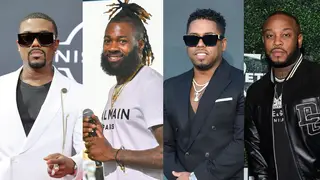 Last week's Verzuz battle had a lot of laughs, fun shade, and possibly the beginning of a new supergroup between Ray J, Bobby V, Sammie, and Pleasure P?
On Monday, the pre-show participants hopped on IG Live to recap the event and shared that they are looking to form an R&B group together called RSVP.
Sammie shared that while former boy group B2K couldn't get along, the potential supergroup has the capability to mesh well together.
You can watch the full live below: