School Recess May Help Improve Kids' Grades?
New studies are confirming earlier research indicating that school recess has a positive effect on learning, including improved concentration, memory, self-esteem and verbal skills.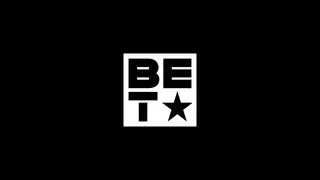 It's not a secret that playtime for kids is good for their bodies and for slashing off the extra pounds, but a recent study from the Netherlands suggests that it may improve academic performance, as well.

Researchers reviewed 14 prior studies from around the world that tested the relationship between exercise and grades, and they concluded that there is a "significant positive relationship" between being active and having higher GPAs and higher scores on standardized tests.

[In] addition to the latest research review, a 2010 literature review done by the Centers for Disease Control and Prevention found that out of 50 studies, more than half showed a positive association between school-based physical activity — such as physical education, recess and extracurricular sports — and academic performance and about half found no effect. Only a few showed a negative relationship that could be attributable to chance.

Some of the research reported that concentration, memory, self-esteem and verbal skills were among the improvements noted in students who participated in school-based physical activity.
Researchers believe that physical activity increases brain function, ushers in more oxygen into the brain and releases endorphins that improve mood, all of which can impact one's ability to focus, learn and perform. But researchers are clear: More research needs to be done.
Nevertheless, this report has come at an interesting time.

First, the childhood obesity rates in the U.S. are at epidemic proportions, especially among Black children. First Lady Michelle Obama summoned younger folks to her "Let's Move" campaign for a reason.

According to the Centers for Disease Control and Prevention, 24 percent of African-American girls ages 6 to 11 are overweight and 19 percent of African-American boys in the same age group are overweight. For Black teenagers, the numbers are almost the same. Moreover, 22.4 percent of African-American children ages 6 to 17 are obese, which is defined as having a body mass index higher than 30.

Second, it's important to point out that physical education programs around the country are being cut because schools cannot afford to fund them anymore. Now, add in the sedentary lifestyles and addiction to technology, and it's no wonder why only 18 percent of high school students meet the CDC's requirement of one hour of physical activity every day.

Hopefully, this study will be somewhat of a wake-up call.

Learn more about childhood obesity here.


BET Health News - We go beyond the music and entertainment world to bring you important medical information and health-related tips of special relevance to Blacks in the U.S. and around the world.


  (Photo: Mark Wilson/Getty Images)