Six Black Churches Have Burned in the South Since the Charleston Massacre
Investigators are looking into the recent fires.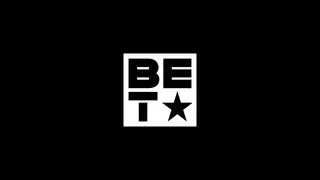 Several church fires have taken place in the two weeks since the massacre at Emanuel AME Church in Charleston, S.C. According to reports, at least six Black churches have caught fire, and investigators have reported that some of these incidents were intentional.
| CLICK HERE TO SEE THE HISTORY OF ATTACKS ON BLACK CHURCHES |
From Tallahassee, Fla., to Knoxville, Tenn., take a look at the recent fires at Black churches across the South.
Officials say Greeleyville, S.C., church burning wasn't arson (June 30)
Mount Zion AME Church in Greeleyville, S.C., caught fire on June 30. Early reports say the fire wasn't started intentionally, according to AP, but the investigation will continue. Twenty years ago, the KKK set the same church on fire and two members of the organization pleaded guilty to starting it. 
Federal and state investigators look into fire at South Carolina church (June 26)
Glover Grove Missionary Baptist Church burned down on Friday June 26. So far, no cause has been determined for the fire.
Fire department investigates church fire after tree limb falls (June 26)
The Greater Miracle Temple church caught fire on Friday after a tree limb fell and exposed electrical wires, according to the Tallahassee Democrat. "To see it all go is like something has been taken out of you, ripped away from you," said Jacob Henderson Jr, son of the church's pastor. "That's the toughest part."
Fire at Charlotte, N.C., church was intentional (June 24)
Briar Creek Road Baptist Church was set on fire on June 24. The church wasn't completely destroyed, but there was $250,000 worth of damages. "We completed our work on the scene and determined this was intentionally set," said Charlotte Fire Department Senior Investigator David Williams.
Officials say fire at Black church in Georgia was arson (June 23)

Macon-Bibb County Fire Sgt. Ben Gleaton determined that a fire set at God's Power Church of Christ in Macon, Ga., was set intentionally. The FBI is looking into the incident to determine if it was a hate crime. "Opening a preliminary inquiry doesn't suggest that a hate crime has occurred, but rather ensures that it is getting additional scrutiny for hate crime potential," FBI Special Agent in Charge Britt Johnson said in a statement.
Fire outside Knoxville church being investigated, church van damaged (June 21)
College Hill Seventh Day Adventist caught fire on June 21 in Knoxville, Tenn. "When I look at this .. I think of an intention to try to destroy this entire church," said Pastor Cleveland Hobdy III. "It makes it sad. It's sad either way that someone would put their mind to try to damage a church that's trying to help people." Investigators say it is not being looked at as a hate crime.
BET.com will keep an eye on the investigations as they develop.
*Editor's note: This piece originally mentioned Fruitland Presbyterian Church which also caught on fire in the last week. It is not a predominantly Black church. It has since been deleted from this post.

BET National News - Keep up to date with breaking news stories from around the nation, including headlines from the hip hop and entertainment world.
(Photo: Davie Hinshaw/The Charlotte Observer via AP)