Commentary: Why President Obama Should Be Re-Elected
In a piece for 90 Days, 90 Reasons, Russell Simmons says he supports the president because he's working to curb urban violence.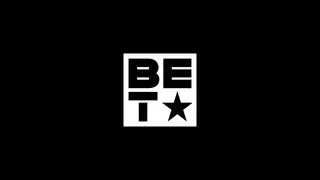 Last night, I marched through my old neighborhood in Queens. Squeezing my hand on my right side as we marched was the mother of a young man killed by a stray bullet outside a house party. Squeezing the hand on my left side was another mother who lost her son to the senseless violence that plagues our communities.
I marched through my old neighborhood in Queens with almost a thousand men, women, and children as a show of love and unity to a community hurting. I marched because the shootings and deaths of our young people this summer has not just been in my old neighborhood in Queens, but in communities all across our urban landscape.
When Derrion Albert was killed on September 24, 2009, our nation witnessed, through a cell phone video camera, the horrors of a young man beaten to death. It not only awoke the nation, but it was also the catalyst for a new initiative started by President Obama, Secretary Duncan, and Attorney General Holder.
The National Forum for Youth Violence Prevention was started in six cities soon after the death of Derrion. Its task is to examine old models and implement new ones to be used by local cities to combat violence in their communities.
When more black men were killed in one year (2009) than all of the US soldiers killed in the Afghanistan and Iraq wars to date, we must give this problem the utmost attention. We must find solutions to curb the violence. Under the President's leadership, I am more confident we will get there.
The National Forum for Youth Violence Prevention was a White House project. It received little attention from the press, but it is the type of work that President Obama is doing so that one day, we will no longer have to march holding the hands of mothers who still cry alone at night.
This essay originally ran as part of 90 Days, 90 Reasons. For more essays, written by people such as Khaled Hosseini, Jamaica Kincaid, Edwidge Danticat and Majora Carter, go to 90days90reasons.com. Follow 90 Days, 90 Reasons on Twitter: https://twitter.com/90days90reasons Or like them on Facebook: http://www.facebook.com/90days90reasons
The opinions expressed here do not necessarily reflect those of BET Networks.
BET Politics - Your source for the latest news, photos and videos illuminating key issues and personalities in African-American political life, plus commentary from some of our liveliest voices.  Click here to subscribe to our newsletter.  

(Photo: Larry Busacca/Getty Images for EJAF)