Nicki Minaj's Latest 'W' Is One for the History Books
Femcee goals.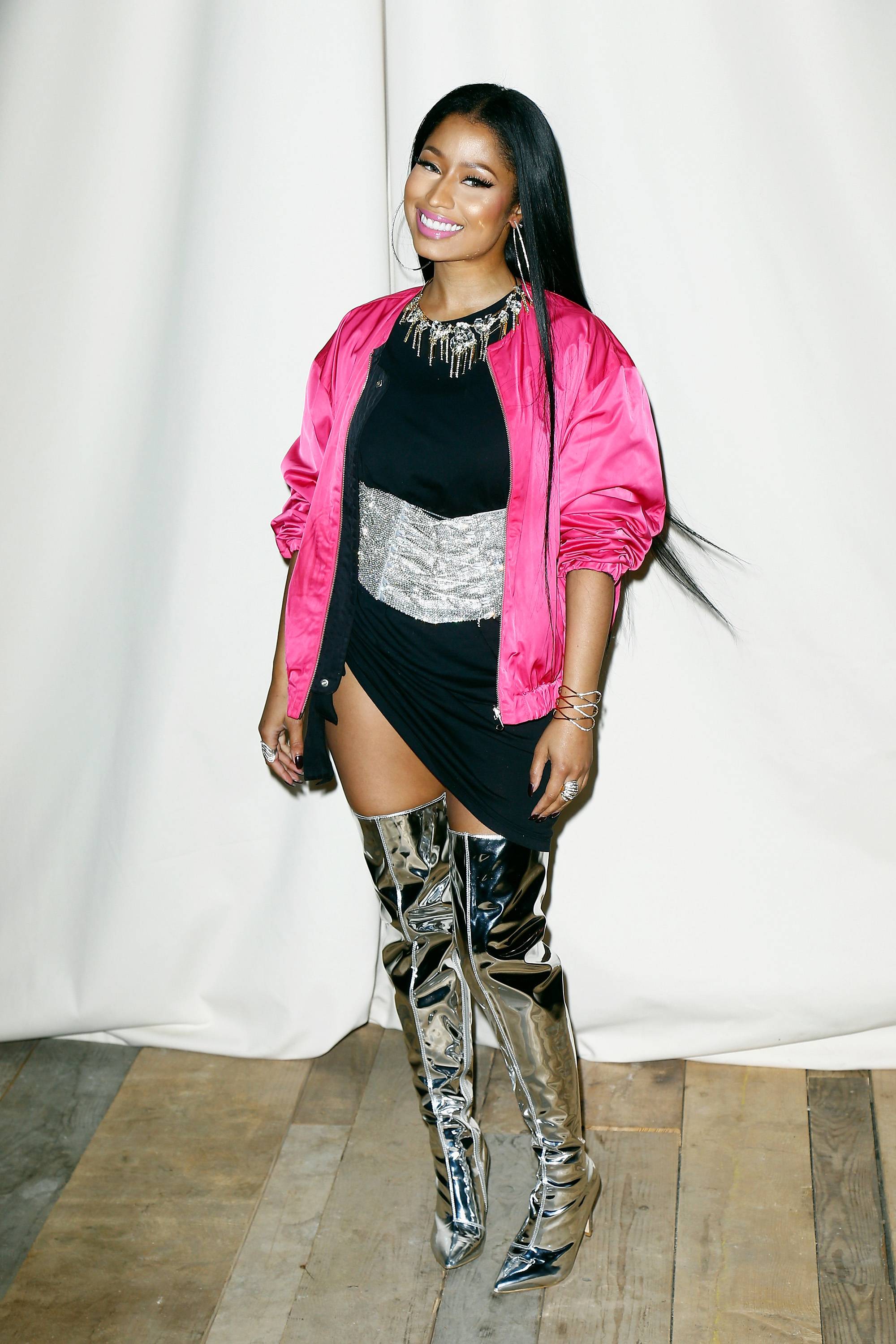 Nicki Minaj is still riding high on rap numbers, scoring big on a 79 percent increase on The Pinkprint sales and an 89 percent boost for her 2010 Pink Friday album in the midst of her rap feud with Remy Ma.
Now that Billboard is championing the Queens-bred femcee yet again for another triumphant climb to one of their historical chart spots, this latest No. 1 looks amazing on Ms. Minaj.
Announcing the news that was sure to excite the Barbz fans nationwide, Nicki confirmed that her recent singles, "No Frauds," "Regret in Your Tears" and "Changed It," also known as the #3PackFromParis, earned her a 76th Billboard Hot 100 entry. Recently tied with Aretha Franklin's 73 entries on the Most Hot 100 Hits Among Women list, the three tracks have now bumped her above the legendary R&B soulstress as title-holder for most Hot 100 entries among women of every genre.
"Man, I tell ya... God said he ain't done showing off yet. Lol," Nicki penned on her Instagram post commemorating the extraordinary achievement. "Walked off stage to find out history was made yet again today. #NoFrauds #RegretInYourTears + #ChangedIt charted this week on Billboard & I now hold the title of most Hot 100 entries in the history of Billboard among women of every genre."
Making sure to properly owe much thanks and many blessings to her widespread fan base, she gave a shout-out to her native turf, her Young Money squad and the entire Big Apple as well.
See what she had to say about her latest throne seat and a twerk tribute for the title below.