Questlove Opens The Hoodie Shop in New York City
The Roots' drummer says the Trayvon Martin tie-in is an unfortunate coincidence.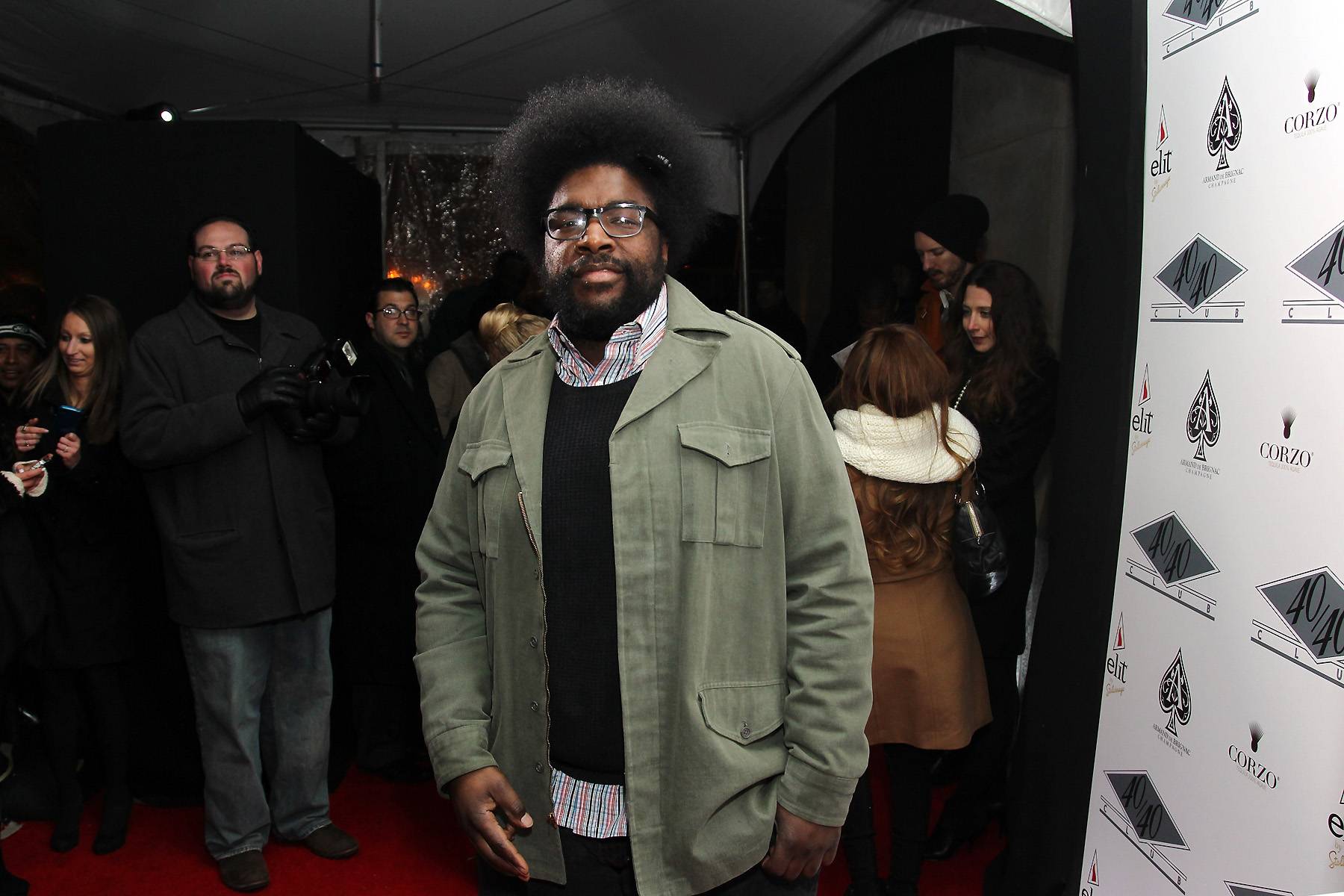 Questlove has entered the retail world with a store called The Hoodie Shop in New York City's Lower East Side that will sell hoodies along with casual wear and vintage items. The Roots' drummer partnered up with Brooklyn Bowl owner Peter Shapiro for the venture as a way to bring the hoodie back.
"Fashion-wise, for the skinny-jean generation, we're undergoing the first significant comeback of the hoodie since those Gap hoodies back in the early nineties," he said. "I never even thought about it as something a scary dude wears."
His last sentence was in reference to the shooting of unarmed teenager Trayvon Martin in March. The Hoodie Shop, located at 181 Orchard Street, opened just a day before the Million Hoodie March protested the controversial case and days before Geraldo Rivera said that Martin brought his fate upon himself by wearing a hoodie, as if it were a clear sign of delinquency. Still, Questlove says that the whole situation was an unfortunate coincidence because the store was in the works for a year.
"I texted Pete and said how ironic is it that we're going into this Hoodie Shop venture now, with what's happened," Questlove told New York magazine. "How we gonna handle this, because I don't want people to think we're jumping on the hoodie bandwagon.'"
What do you think of The Hoodie Shop opening? Coincidence or an attempt to profit from Martin's tragedy? Will you be checking out the goods?
BET.com always gives you the latest fashion and beauty trends, tips and news. We are committed to bringing you the best of Black lifestyle and celebrity culture.