Mayweather-Pacquiao Fight to Cost Record $99 on PPV
May 2nd mega bout expected to generate more than $400 million in total revenue.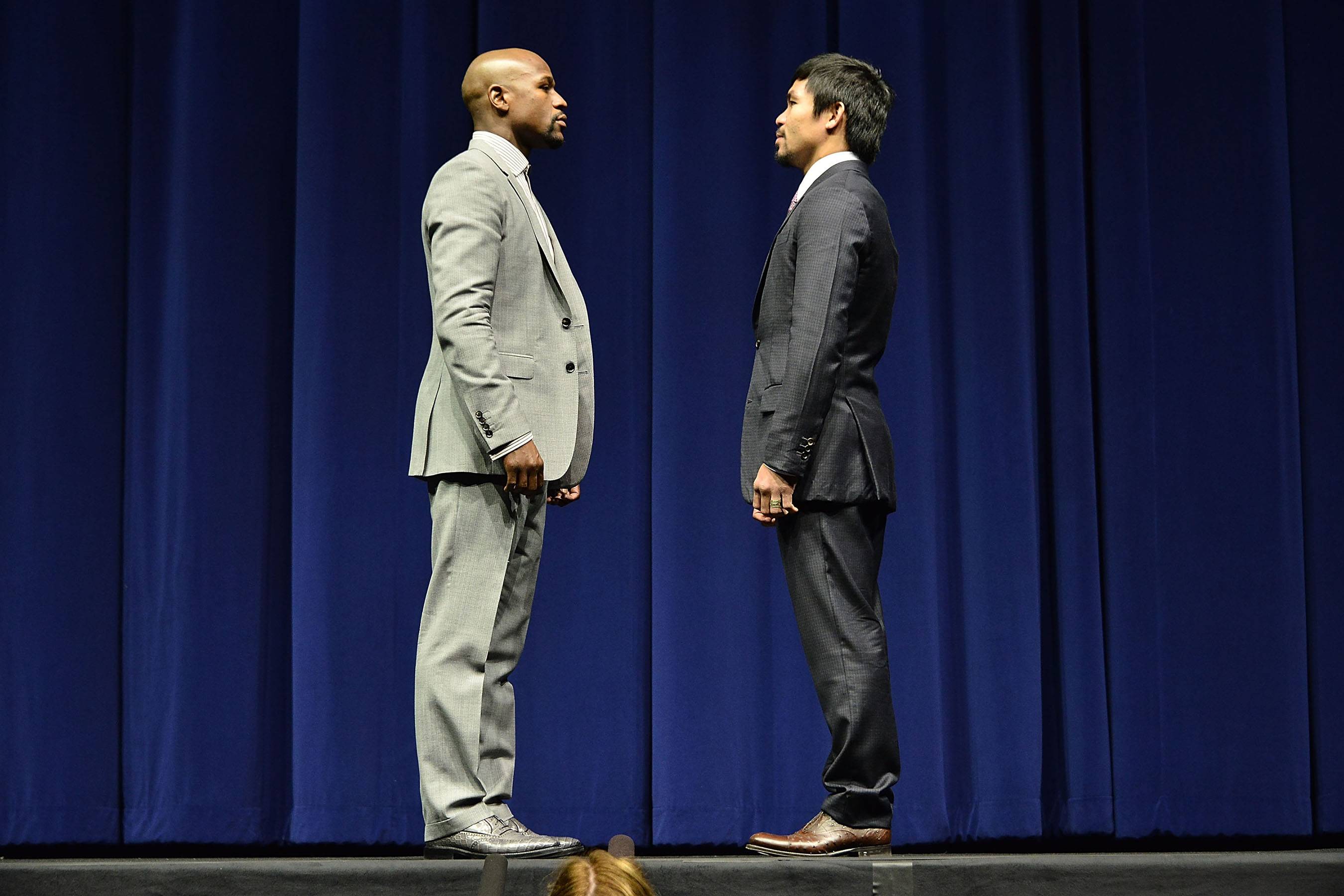 If you want to see the most-anticipated fight in modern-day boxing history, you're going to have to pay for it.
HBO and Showtime confirmed to ESPN that the Floyd Mayweather Jr.-Manny Pacquiao May 2 mega bout will run viewers $99 on high definition and $89 for standard definition on pay per view. Those prices shatter previous pay-per-view records of $74.95 for HD and $64.95 for standard when Mayweather fought Canelo Alvarez in September 2013 and then Marcos Maidana in back-to-back 2014 bouts, according to the Wall Street Journal.
The Mayweather-Pacquiao fight is expected to destroy the record for pay-per-view revenue of $152 million, which was set during the Mayweather-Alvarez bout. It's also expected to surpass the record for most pay-per-view buys of two and a half million, which the May 2007 Mayweather-Oscar De La Hoya bout did.
Altogether, the Mayweather-Pacquiao fight is forecasted to generate upwards of $400 million in total revenue, including the boxers' purses, pay-per-view buys, the live ticket gate at the MGM Grand Garden Arena in Las Vegas and television and closed-circuit rights.
A report last week pointed to Mayweather earning up to $180 million and Pacman well over $100 million when the May 2 bout is all said and done. 

BET Sports News - Get the latest news and information about African-Americans in sports including weekly recaps, celebrity news and photos of your favorite Black athletes. Click here to subscribe to our newsletter. 
(Photo: Araya Diaz/Getty Images)