Sugar Hill Gang's Master Gee and Wonder Mike Talk Finding Loopholes
First platinum-selling rappers drop gems about success.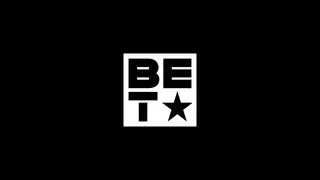 Two-thirds of the pioneering rap trio Sugar Hill Gang, Wonder Mike (Michael Wright) and Master Gee (Guy O'Brien), made music history when they and Big Bank Hank released the first commercial hip hop record "Rapper's Delight" in 1979. Besides being an instant smash (selling 10 million copies), the record changed the face of American popular music and culture, setting in motion the coming of the hip hop industry — trials and tribulations included. And now that they're controversial story of record label betrayal and thievery has finally been told via the documentary I Want My Name Back (which is now available on iTunes and is being released to DVD), the fellas talk with BET.com about the ongoing litigation over their name, what loopholes they've discovered to continue touring and if they'll ever sign to a label again.
Could you take us back to the time when "Rapper's Delight" was released and enlighten us on its impact? I don't mean the fame it brought you, but what the success of the record signified.
Master Gee: The feel of when "Rapper's Delight" came out was really in the transformation from what everybody in the neighborhoods in New York and in New Jersey was feeling on a street level. Now folks were in a situation where they not only could get their point across in the neighborhood, they could get it on a record and on the radio, then all over the world.
When you came out, you toured with some of the biggest funk and soul music acts in the business. But you've also said some of the acts resented your success and attempted to sabotage your show (messing with the lights and sound). Who did this?
Master Gee: [All I will say is] the more older, more established funk acts. You have to remember: we posed a threat. Here we are these three young guys that are selling all these records and getting all these young girls to come to these concerts. The older funk bands had been in the business for years and felt we were a gimmick group. They didn't understand we were true artists.
Wonder Mike: Any beef we had with any R&B group or anybody else back then, we basically squashed it once we got on the road with them. But once we started opening up for these folks, after about a month we were headlining and that gets you respect.
Were there any discussions about what hip hop was with these acts?
Wonder Mike: There were no pointed conversations about what hip hop or rap was. They were just older guys just checking us out. We'd see them on the side of the stage because they wanted to get a feel for what we were doing ... One of the most progressive groups back then was Parliament Funkadelic because … they called us up and was like, "We want y'all to open up for us." And we went on the road with them for three months and that was crazy [laughs]. They were the first to ask us to be on their tour.
When you two lost the rights to the Sugar Hill Gang name to Joey Robinson Jr. (Sylvia Robinson's son), you still were able to perform in Europe. How did you get around that?
Master Gee: European law and U.S. law are two different jurisdictions. So there were a couple of loopholes we were able to fly under. And using the "formerly of" and the "original members of" in our title was successful.
Not long ago, a judge gave you the right to use your individual stage names but not the group name. Joey Robinson Jr. has been touring as Master Gee with a fake Sugar Hill Gang line-up. Since the judge's decision, can Joey still use the name?
Master Gee: A lot of things are going on as a result … Actually, the court situation [over the names] is really not over yet. It's still an on-going process. On the DVD, you're seeing excerpts of what this thing [over the name] is all about.
Wonder Mike: We've got a trademark on our stage names. We have that.
In the film, you guys performed with Grand Master Caz (who was the uncredited writer of Big Bank Hank's rhymes on "Rapper's Delight"). Since Hank doesn't perform with you, any thoughts on touring with Caz?
Wonder Mike: Absolutely. There's a lot of talk about that.
There's talk that Big Bank Hank stole Caz's rhymes. What happened there?
Wonder Mike: Gee left [Sugar Hill Records] in '84 and I left in '85. I didn't know about Hank stealing Caz's rhymes until 1994. That's when I re-emerged to do some shows with them [Hank and Joey Robinson Jr.] … [When I heard the allegations] I was like, "Wait a minute. Why folks keep saying that.?" I thought they were teasing Hank. Then I found out from Caz that Hank was given permission [by Caz] to use some of his rhymes … But Hank didn't take a few things and change them up. He said them verbatim and installed his name … But little did we know, he had already been using Caz's rhymes [at the audition for the group] before he even talked to him. He just went to Caz after he knew he would be on the record.
Has Hank ever admitted he took his rhymes from Caz for "Rapper's Delight?"
Master Gee: No. He never admitted it to us.
Given that you don't have rights to the name "Sugar Hill Gang," if you get inducted into the Rock and Roll Hall of Fame, would there be a legal problem with you being honored?
Master Gee: Wow, that's interesting. It's history. From what we understand, you can't change history. Now, to promote a concert we can't tell someone we are the Sugar Hill Gang. But if you want to induct the group, then you want to induct the members of that group. When you go back to the history of the group, you'll see Michael Wright and Guy O'Brien. So, of course, we can be inducted.
You now tour as "Rapper's Delight Featuring Wonder Mike and Master Gee." How have audiences responded to the name?
Wonder Mike: People are starting to get it. Once people hear us and see us perform, they're like, "No problem." Audiences now are extremely savvy, especially with phones and computers. Once we say, "This is Master Gee and Wonder Mike," boom, they get it. It doesn't have to be hammered home again and again. Tell them one time and they get it.
Are you guys on a label now? If so, what label?
Mike Gee: [Huge laugh] That's a funny joke. We're still in the process of making new music. We haven't gotten to that point yet. We're still in the creative stage and figuring out what we're doing musically.
BET.com is your #1 source for Black celebrity news, photos, exclusive videos and all the latest in the world of hip hop and R&B music.
(Photo: Michael Ochs Archives/Getty Images)