Orlando Brown Is A Walking PSA To Stop Smoking Weed
Don't try this at home, boys and girls.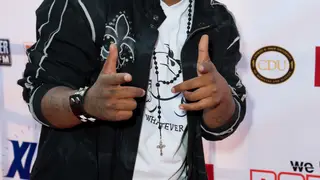 That apparently isn't stopping him from continuing to enjoy the Mary Jane. A Twitter user recently posted a video of Brown toking a weed pen, and, uh, he didn't pull it off as slickly as he was trying to.

"This fool orlando brown is back at it," the user captioned the post.

Of course, twitter had some epic reactions

Raven, come get ya mans. He's really wildin' out here.