Rihanna Finally Addresses Rumors About That Megan Thee Stallion Collaboration…
Unverified reports of a song titled "Whip It" surfaced last week.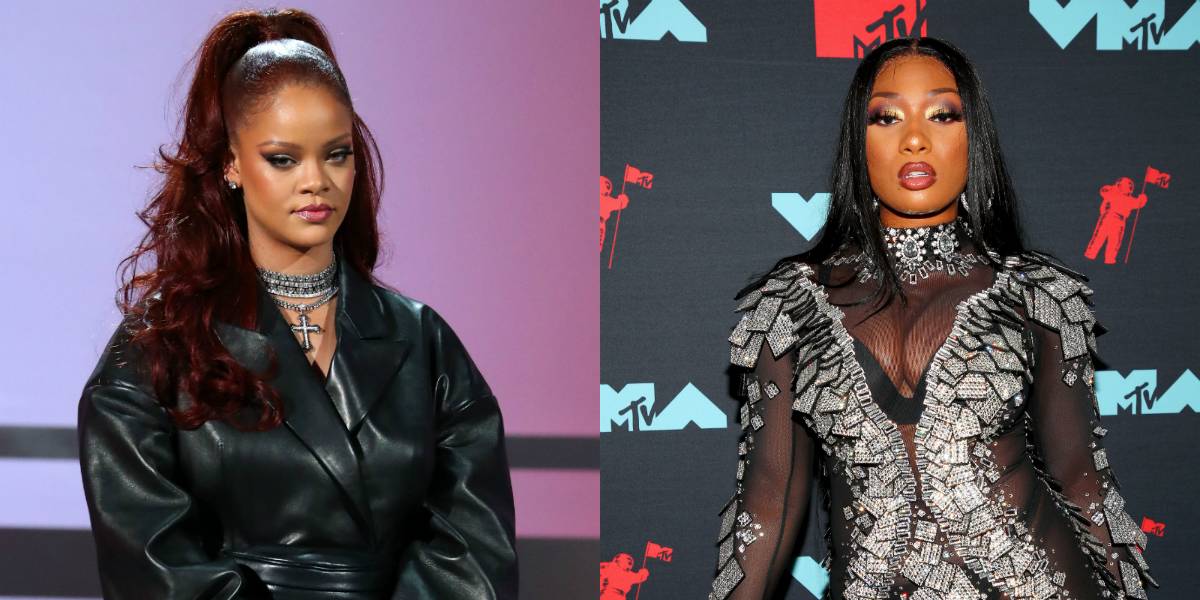 Last week, rumors were spreading like wildfire that Barbadian beauty, fashion and music maven Rihanna and one of 2019 XXL Freshman's leading ladies of rap, Megan Thee Stallion, were linking up musically.
The rumor mill went into overdrive after unverified reports surfaced that a Megan-featured track titled "Whip It" had popped up in Society of European Stage Authors and Composers (SESAC) publishing database under Rihanna's name on Thursday (Aug. 29).

The song was listed alongside RiRi's previous hits "Raining Men," ''What's My Name" and "FourFiveSeconds," and the news had fans in a frenzy. 

It's no secret RiRi has been hitting the studio to put the final touches on her long-awaited ninth studio album, which she confirmed earlier this year, and Megan recently told the hosts of E!'s Daily Pop that she is definitely down for a collaboration with the R&B superstar. So the timing of it all probably had fans convinced that they had struck gold with the unearthed discovery.

Two weeks ago, a fan account leaked that RiRi had registered a dancehall-inspired song called "Private Loving" with music publisher BMI, which also went unconfirmed. 

Over the weekend, Rihanna put the nail in the coffin that she has a song with Megan in the works...at least for now

A fan account messaged the Bajan songstress directly to get the 411 on the alleged collaboration on Saturday (Aug. 31), and Rihanna's response to the speculation probably left a few fans crushed.

"What's [this], hunny?" the fan page asked in a screenshot of the DM. Alongside the message, the account shared a picture of a tweet stating that Megan and Rihanna were working together. 

To that, Rihanna plainly responded that it was 'a lie'

The Bajan mogul has been tight lipped about her ninth album, which has been unofficially dubbed R9, with little bits of information trickling out here and there. The biggest piece of news that has come out is that Rih and her team are reportedly eyeing a major release date.

But for now, the Navy will have to keep on waiting for any official updates from the lips of Rihanna herself.