Commentary: What Dr. King Can Teach Us About Gun Violence
On the 45th anniversary of Martin Luther King Jr.'s assassination, we reflect on his legacy.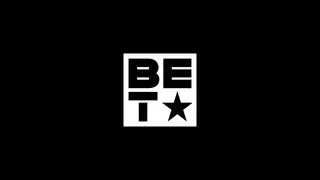 Dr. King was taken to Harlem Hospital for surgery and survived the attack. But in an interview with local reporter Gabe Pressman, King offered forgiveness to his attacker. "I think she needs help," King told Pressman. "I'm not angry at her."

As Dr. King has become an icon in our society, even conservative lawmakers have tried to co-opt his words for their own objectives. But many forget, or willingly ignore, Dr. King's message as it applied beyond civil rights for Blacks to the broader goals of nonviolence, peace and social justice.

On April 4, 1967, exactly one year to the day before he was killed, Dr. King traveled again to Harlem to Riverside Church to deliver a speech against the Vietnam War. "I knew that I could never again raise my voice against the violence of the oppressed in the ghettos," Dr. King said that day, "without having first spoken clearly to the greatest purveyor of violence in the world today — my own government."

As Dr. King condemned the Vietnam War, he vowed to remain vigilant against his country's violence. "For the sake of hundreds of thousands trembling under our violence, I cannot be silent," he said that day.

It was a radical message at that time, but a message Dr. King had supported and repeated throughout his life, including in the often overlooked portions of some of his most famous speeches and remarks.

In his I Have a Dream speech at the 1963 March on Washington, Dr. King cautioned civil rights advocates against violence. "We must not allow our creative protest to degenerate into physical violence," he said. "Again and again, we must rise to the majestic heights of meeting physical force with soul force."

Even while he was incarcerated by a racist police chief in Alabama, Dr. King kept the faith in his message of love in his Letter From a Birmingham Jail. "I have not said to my people: 'Get rid of your discontent,'" Dr. King wrote. "Rather, I have tried to say that this normal and healthy discontent can be channeled into the creative outlet of nonviolent direct action."

Ever the minister, King chastised white Christian clergy who had attacked him for promoting "extremist" ideas by reminding them of Jesus' own message. "Was not Jesus an extremist for love," King asked rhetorically.

And once again, King clearly stated his opposition to violence. "I have earnestly opposed violent tension," he wrote in that letter. "But there is a type of constructive, nonviolent tension which is necessary for growth."

Today, however, we live in a world where politicians openly prey on white voters' fears of Blacks, immigrants, and terrorists to encourage their constituents to buy more guns and ammunition to protect themselves from the changing demographics of America.

But while the NRA tells us the only way to stop a bad guy with a gun is a "good guy with a gun," Dr. King wisely predicted that responding to violence with violence would not solve our nation's problems. In his final speech before he was killed, Dr. King told the crowd in Memphis, "It is no longer a choice between violence and nonviolence in this world; its nonviolence or nonexistence."

Dr. King's nonviolent approach was not rooted in his own desire for personal self-preservation. He seemed to know that night he would not be around to enjoy the fruit of his labors, as he indicated in his final words:

Like anybody, I would like to live a long life. Longevity has its place. But I'm not concerned about that now. I just want to do God's will. And He's allowed me to go up to the mountain. And I've looked over. And I've seen the Promised Land. I may not get there with you. But I want you to know tonight, that we, as a people, will get to the promised land!
Keith Boykin is a New York Times best-selling author and former White House aide to President Clinton. He attended Harvard Law School with President Barack Obama and currently serves as a TV political commentator. He writes political commentary for BET.com each week.
The opinions expressed here do not necessarily reflect those of BET Networks.
BET National News - Keep up to date with breaking news stories from around the nation, including headlines from the hip hop and entertainment world. Click here to subscribe to our newsletter.