Ashanti Plans To Re-Record Her Debut Album After Obtaining Ownership Of Her Masters
The first release earned her a Grammy.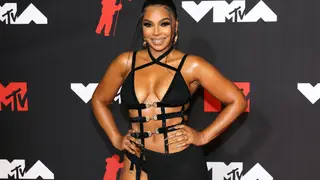 During an appearance Tuesday (Sept. 28) on the Tamron Hall Show, Ashanti revealed that she obtained her masters and plans to re-record her debut album.
"I have an amazing legal team, and I got my first record deal when I was 14 years old, so understanding and seeing how things have changed so much from then to now and conceptually understanding what you're singing is so imperative, it's so important nowadays," she said.
She recalled creating the album in her basement, adding that she's grateful for the ability to do it over.
The Grammy award-winning singer and songwriter said, "The fact that we can re-record the album and put it all together is a great blessing."
According to ETonline.com, Ashanti's debut album hit No. 1 on the Billboard 200 and was certified triple platinum by the Recording Industry Association of America.
Her hit singles from the album included "Happy," "Baby," and the iconic record "Foolish." In 2003 she won a Grammy for the Best Contemporary R&B Album.
Watch Ashanti's full interview on The Tamron Hall show below.