The Holocaust Museum L.A. Invites Kanye West For A Conversation Amid Anti-Semitic Comments
Whew.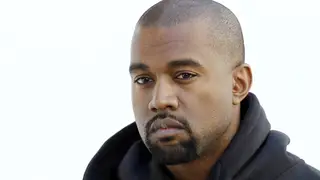 Looks like Kanye West's actions continue to have him under fire, and the Holocaust Museum L.A. has invited the rapper to discuss the recent anti-Semitic comments he's made.
BET.com reported the rapper's recent comments during an interview with Fox News' Tucker Carlson, and the unaired comments shook the internet.
"When I say Jew, I mean the 12 lost tribes of Judah, the blood of Christ, who the people known as the race Black really are," said West.
"This is who our people are: the blood of Christ. This, as a Christian, is my belief. Think about us judging each other on how white we could talk would be like, you know, a Jewish person judging another Jewish person on how good they danced or something. I mean, that's probably like a bad example, and people are going to get mad at that s**t. I probably want to edit that out."
The Holocaust Museum LA released a statement on their Instagram story and invites the Donda rapper to have a conversation to "inspire" as his words have reached millions of people
"Words matter and words have consequences Ye. We urge you to come visit us at Holocaust Museum L.A. to understand just how words can incite horrific violence and genocide," said the museum.
They dropped their location, with the museum being located at 100 The Grove Drive, Los Angeles, California 90036, and welcomed the artist to pay a visit "any time."