Funkmaster Flex Refuses to Stop Going In on Nicki Minaj
We're not very sure why, though.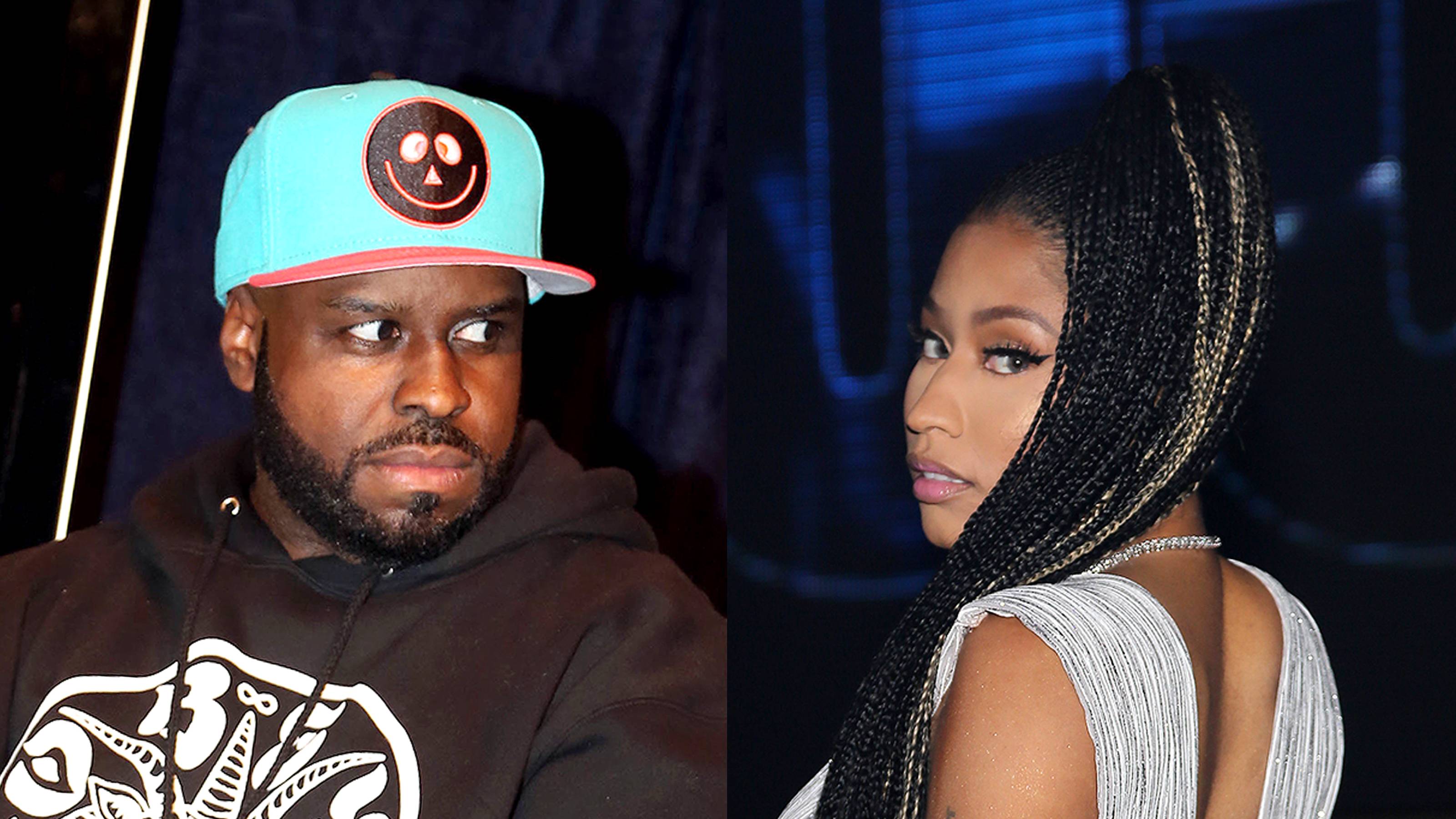 But while his previous, and nameless, Twitter rant blasted Nicki with claims of ghostwriting and lyrical deficiency, he's now directly calling her out for one of her latest set of bars.
Dubbing Nicki's verse garbage for her Gucci Mane collaboration "Make Love," Flex posted a clip from Nicki's scene of the visual to his Instagram. The song, which marked Nicki's entry into Billboard history, received the visual treatment with a chic Ms. Minaj spitting her allegedly Remy-dissing bars while perched on a blow-up unicorn.
"Yoooooo? Rhyming on a plastic air bunny? Wow!," the New York DJ wrote in the caption. "This verse is dumpster juice marinated in dinosaur piss! America, this is your queen of rap! P.S. Just calling it as I see it! Just an opinion!"
He then tagged Nicki on the post, recommending that she "don't be tight" for his reactions. Seeing as Flex has taken jabs at a few other industry ladies, void of any responses from them, he probably shouldn't hold his breath on awaiting any acknowledgment from Minaj either.  
See Flex's thoughts on Nicki's "Make Love" verse and visual below.