Alexis Skyy Shares A Pregnancy Update After Labor Scare And Has A Sweet Message For Her Baby Girl
The 'Love & Hip Hop' star is expecting her first child with Fetty Wap.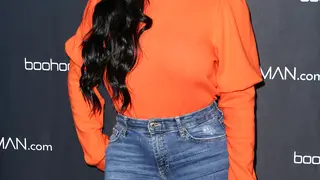 Love & Hip Hop: Hollywood star Alexis Skyy is one of the latest women to be impregnated by rapper Fetty Wap and while she's had a healthy pregnancy thus far, she was hit with an unexpected scare recently when her water broke prematurely, forcing her to head to the hospital.
Now, after the debacle, the reality starlet is giving her fans an update on her current state.
Get more Love & Hip Hop news with BET Breaks, above.
After spending some time in the hospital with the "My Way" rapper by her side, Alexis posted a photo to her Instagram story, reassuring her fans, in the caption, that she and her baby are doing well.
"Today i feel a lot better just staying positive for lay lay.. hopefully you stay in a little longer but if not either way I'm here With you forever," she wrote.
Glad to know mother and baby are OK.