Details Behind Young Father Robbed and Killed After Being Set Up by Online Date
Adam Hilarie leaves behind a 5-year-old girl.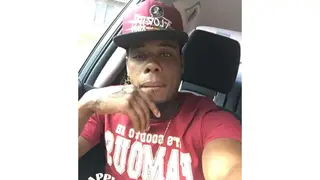 27-year-old Adam Hilarie met Bustos on the online dating site Plenty of Fish. During the date, Bustos was able to case out his apartment for valuable items. When Hilarie dropped Bustos off at her home, she recruited Warner, Gray and Ellington to go back to Hilarie's place and rob him.
During the robbery, the men forced Hilarie to his knees and shot him in the end. The police report said that before the shooting, two of the suspects laughed at Hilarie while he begged for his life.
Hilarie was a father to a 5-year-old girl who family members say was his pride and joy. A GoFundMe page has been set up to help the family with funeral costs and expenses.
Police were able to identify Bustos through the dating app. They were then able to track down the other three men. All four were charged with first-degree murder, conspiracy to commit robbery and robbery with a deadly weapon.