Commentary: Why This Inauguration Matters
As we look ahead to the next four years of an Obama administration, we cannot forget to acknowledge the significant achievements of the past four years.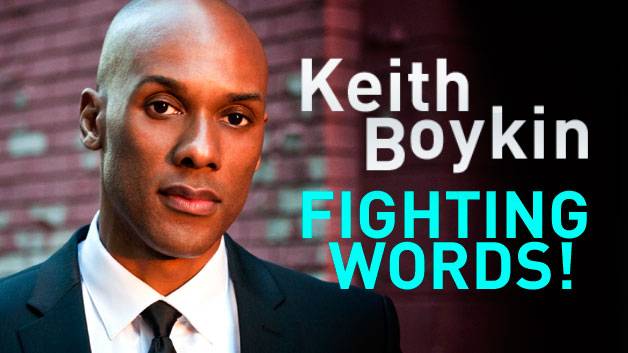 Four years ago this week, I stood alongside BET Networks host Jeff Johnson in the dead of winter to watch Barack Obama as he was sworn into office as the nation's first Black president.
I had been assigned to cover the inauguration as a commentator for BET, and I watched the entire ceremony from our perch on a rooftop of a nearby building overlooking the Capitol. It was freezing cold, but I was willing to suffer through the chill to witness history. Together, we watched a moving inaugural ceremony that inspired the nation with the words of a young new president.
But the most emotional moment of the day for me came unexpectedly when outgoing President George W. Bush flew over the building on his final flight out of town. America had endured eight long years of Bush's war and bluster and incompetence that had ruined our international reputation, destroyed our economy, and eroded the people's trust in government. I almost cried when Bush's helicopter passed the building. The country had finally moved on.
Now, some four years later, America prepares to watch the public swearing in of Obama for his second term in office. At a time when a vocal minority of critics continue to deny the very legitimacy of our duly elected president, it may be hard to appreciate the true significance of his legacy, but I now realize how important it is to remember the past.
Four years ago this month, our country lost 818,000 jobs, the worst January job loss since the Labor Department began reporting the data back in 1939. Four years ago, we were still embroiled in two costly and deadly overseas wars, the stock market had tanked, the auto industry was on the verge of collapse, and the biggest banks in the nation had to borrow $700 billion from U.S. taxpayers to stay afloat. In President Bush's final press conference in Iraq, a frustrated Iraqi journalist even threw a shoe at the outgoing American leader. Our country had reached the bottom.
Now, as we look ahead to the next four years, we cannot forget to acknowledge the significant achievements of the past four years.
The president not only rescued us from the abyss of collapse, he also signed sweeping new laws for the future, including health care reform, financial reform, ending "don't ask, don't tell," and setting a realistic timetable to end the war in Afghanistan. And most significantly, Obama accomplished all this while facing unprecedented opposition from the most partisan and conservative Republican Party in history.
After the long presidential campaign finally ended in November, I was tired, and I made no plans to attend President Obama's second inauguration. For me, the first inauguration was special and historic and can never be duplicated. But it was also much too cold, and, to be honest, I never understood the point of inaugurating a sitting president for a second term.
But after watching the defeated Republicans continue to resist the re-elected president on the fiscal cliff, the debt ceiling, gun control, and other issues, I've come to realize just why this inauguration matters. Even today, conservative critics in the media repeatedly describe President Obama as a "tyrant" who is shredding the constitution and destroying our country, when actually, nothing could be further from the truth.
Perhaps the most important reason we need this inauguration is to remind Americans we just had an election in November and President Obama won. Two months ago, the American people had a choice, and they firmly rejected the Republican Party's ideas on government, taxes, spending, and social policy. Instead, they voted for an African-American president two times in a row, re-elected a Democratic Senate, and cast more votes for Democrats than Republicans in the gerrymandered House of Representatives.
That's not tyranny. That's democracy. And that's why this inauguration matters.
Keith Boykin is a New York Times best-selling author and former White House aide to President Clinton. He attended Harvard Law School with President Barack Obama and currently serves as a TV political commentator. He writes political commentary for BET.com each week.
The opinions expressed here do not necessarily reflect those of BET Networks.
BET Politics - Your source for the latest news, photos and videos illuminating key issues and personalities in African-American political life, plus commentary from some of our liveliest voices. Click here to subscribe to our newsletter.