Saint West DOES Need a Twitter Account – and So Does Your Kid
Building your social-media presence starts young.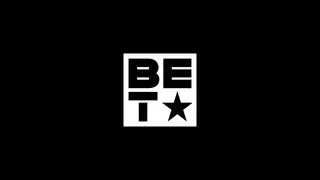 Kim Kardashian and Kanye West are already making sure that their newborn son, Saint West, has a perfectly branded social-media presence. But the name @saintwest is already taken on Twitter and they will probably have to cough up some cash to the user in order to park the name for their baby boy.
This morning on Power 105.1's The Breakfast Club, Charlamagne Tha God said it didn't make sense for Kim and Kanye's new baby to have a Twitter account. But he's wrong. Of course, little Saint West isn't going to be tweeting any time soon. But branding is important. Why not snap it up now in case Saint does want to be able to tweet from his own name at some point? (If Twitter's still a thing, that is.)
A few years back, Facebook announced that users could get a vanity name added to their Facebook profile. So instead of Facebook.com/randomlettersandnumbers, I could be Facebook.com/AliyaSKing.
All my social-media handles, from Twitter and Instagram to my Gmail address and my website, all have the same handle: AliyaSKing. So I knew I wanted that handle for my Facebook account.
Facebook actually set a time for when you could try to register your name before someone else did. If you logged on too late and someone else had it — too bad for you. And you could NOT change it once you registered it.
I had to wake up super early that morning to register my name. What if someone else with my name grabbed it up first and I had to be Facebook.com/ThatOtherAliya?
I got the handle. And ever since, whenever a new social media app comes out, whether I plan to use it or not, I register my handle.
As an author and journalist, it's important for me to have a clean and simple social-media profile that makes me easily searchable. When I meet people, I don't need business cards, I just let them know, you can find me anywhere online with AliyaSKing. And I always tell new writers to snap up their full names whenever they can.
And then, I started thinking. What if my kid (then only 2 years old) wants her own handles when it's time to get online? I did a search and saw that her name (which, unlike Saint West, is pretty common) was available across platforms. If I waited, however, there would be a good chance that if my kid ever wanted a website with her name, she wouldn't get it.
So now, my 8-year-old's name is locked down on Gmail, Instagram, Facebook and Twitter. She also has a domain name with her full name dot com. And I snap up her name when other apps pop up.
Will she ever use them? Who knows? But the importance of branding yourself remains and there's a certain caché to simply having your name as your handle instead of having to add dots and numbers to your name. When it comes to branding, simple is best.
Of course, when my kid is old enough to use social media, she'll probably start off with something ridiculous like QTPie2007@gmail.com. And that's fine. But when she's ready to get professional, there's a Facebook account (and a dozen other social media profiles) with her name on it, ready and waiting.
Aliya S. King, a native of East Orange, N.J., is the author of two novels and three nonfiction books, including the New York Times best-seller Keep the Faith, written with recording artist Faith Evans. She lives with her husband and two daughters in New Jersey. Find her on Twitter and at aliyasking.com.
(Photo: Larry Busacca/Getty Images)