Ted Nugent's Not Sorry for Insulting Obama; Just Choice of Words
Ted Nugent issues an apology for using the wrong words to insult President Obama.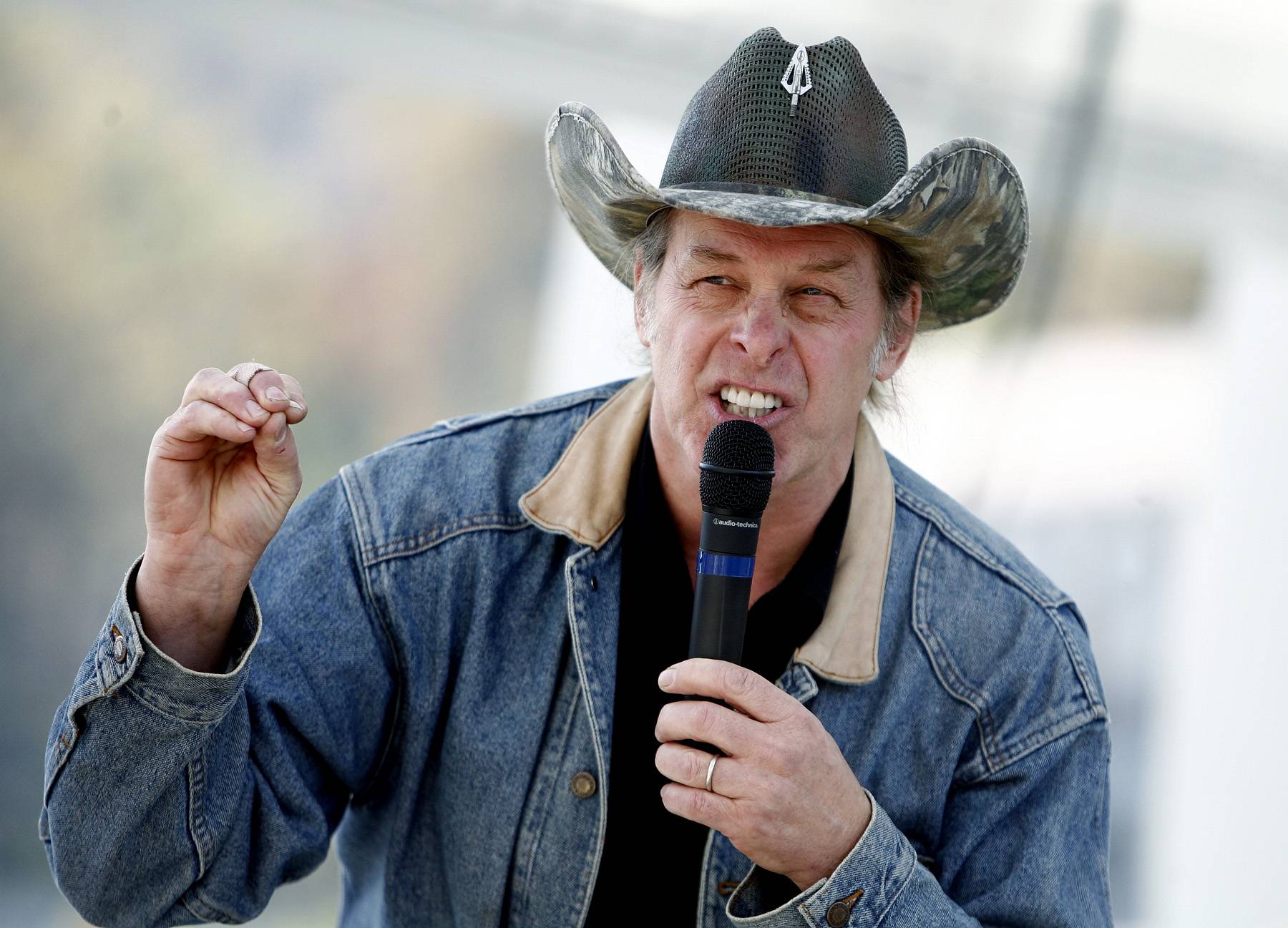 "I apologize for using the term," he said in an interview on the Ben Ferguson Show. "I will try to elevate my vernacular to the level of those great men that I'm learning from in the world of politics."
He initially said he was apologizing not to the president but "on behalf of much better men than myself." But when called out on Twitter for his non-apology, he told Ferguson that he was directly apologizing to Obama.
Those "great men" of whom Nugent spoke are Republican leaders, like Texas Gov. Rick Perry, Sen. Ted Cruz and Kentucky Sen. Rand Paul. They initially were silent on the matter and then began criticizing him, in part because the controversy that has followed Nugent since the insult was made public has tied him to them and Texas gubernatorial candidate Greg Abbott, who invited Nugent to join him on the campaign trail.
"Ted Nugent's derogatory description of President Obama is offensive and has no place in politics. He should apologize," Paul tweeted Thursday night.
When asked about the remark Thursday morning, Perry, who may be considering another presidential bid, said, "That's just Ted," but changed his tune later in the day.
"I got a problem calling the president a mongrel. I do have a problem with that. That is an inappropriate thing to say," he told CNN host Wolf Blitzer.
Cruz, when pressed, also weighed in on Thursday, telling CNN, "You've never heard me say such a thing, nor would I."
Of course the bigger questions may be whether Nugent will "say such a thing" again and if he does, will they break the ties that bind them to him.

BET Politics - Your source for the latest news, photos and videos illuminating key issues and personalities in African-American political life, plus commentary from some of our liveliest voices. Click here to subscribe to our newsletter. 
(Photo: Randy Snyder/Getty Images)