Everything Daniel Kaluuya Revealed On The Set Of 'Queen & Slim'
Daniel's Slim has been tethered to Jodie Turner-Smith's Queen as they make their way across the country in search of freedom, and themselves, after killing a police officer in self-defense.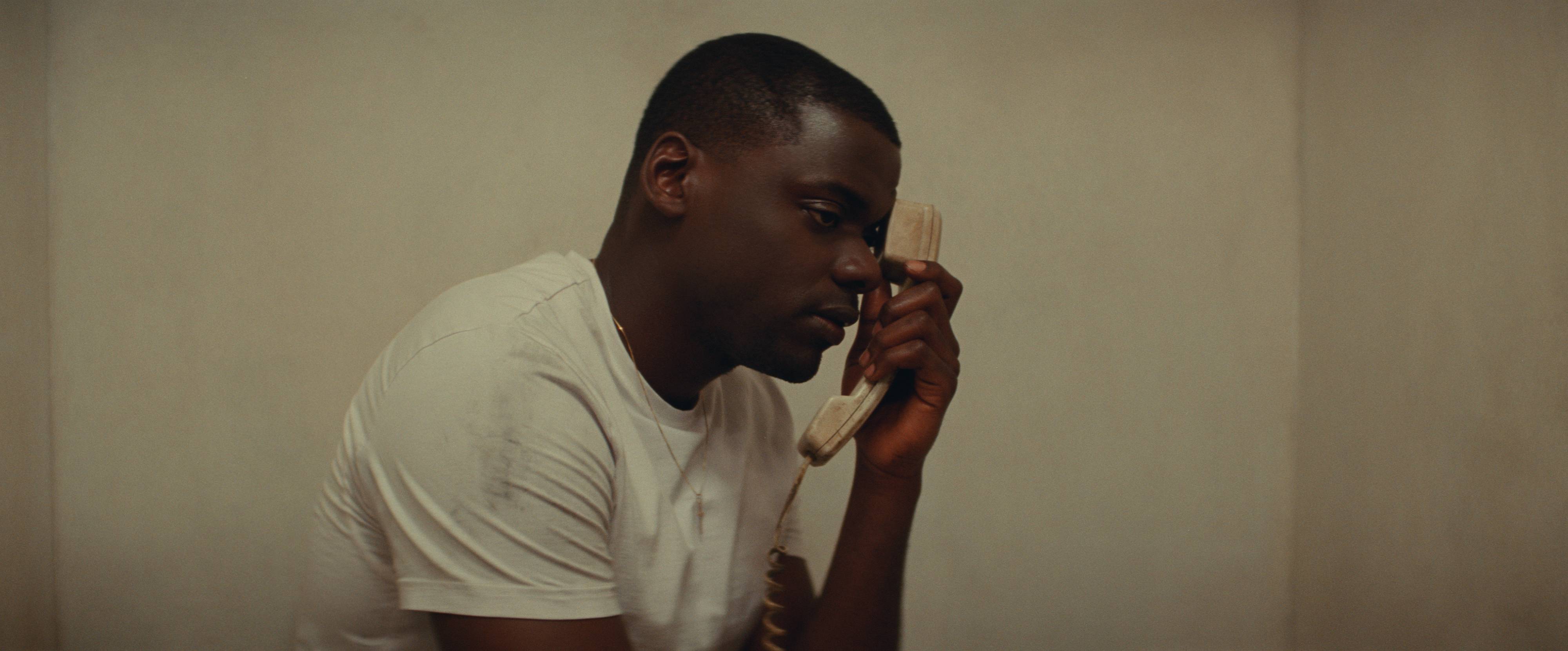 Daniel Kaluuya is trying to watch his figure. It's about two-thirds into shooting Queen & Slim, Lena Waithe's and Melina Matsoukas' ambitious first feature film, and it's a hot Louisiana day in February, right before Mardis Gras. A sheet of icing-filled King Cake is being passed around to the cast and crew, but Kaluuya declines. His costar Braylen Brian Banks ribs him for not partaking in the traditional 'Nawlins dessert, but he may still be working off the calories from the birthday cake he was surprised with a few weeks ago while they were filming in the polar vortex of Ohio.
The sun is setting on the current shoot location, Vic's Auto Glass, a few blocks from McCue Playground Park. Daniel is getting his mic taped to his ankle in preparation for the next shot. It's scene 52, take three, and our heroes are in dire need of assistance on their journey. Daniel's Slim has been tethered to Jodie Turner-Smith's Queen as they make their way across the country in search of freedom, and themselves, after killing a police officer in self-defense.
As characters go, Kaluuya's Slim is the midpoint between his naïve and trusting Chris Washington from Get Out and the ruthless killer Jatemme Manning from Widows. All three men end up spilling blood, but for different reasons. In her directorial debut, Melina Matsoukas braids the personalities of both Kaluuya and Turner together in overlapping ways, maintaining their individuality but keeping them inextricably bonded. Slim starts out as an inquisitive, family-oriented young man with a heart who rubs up against Queen's self-imposed analytical solitude. But by the end of the film, they both are transformed physically, emotionally and politically.
Seeking shelter in his trailer from a sudden downpour, Daniel communes with a group of lucky writers to lay out his role in a love story tailor-made for this age.
The script. It's crazy. I read the script. Lena came to a Get Out screening. That's where I first met her, before Get Out came out. I had read the pilot for The Chi, and I told her she was an incredible writer. Then she mentioned the Bonnie and Clyde story and I said, "What's that?" And then she sent it to me. I went to Comic Con and then on the way back I read it and emailed her and said I want to play Slim. He just feels like an everyman, a guy that wants to do good, but things happen. Standing up for yourself is a dangerous sport at times.

What it's like working with Jodie.

She's cool as sh*t. Very fabulous. She's amazing and so smart and so on it. And really open and really supportive. This is a tough shoot and a very tough schedule. I'm really privileged to have her there to kind of like bounce off and spend some time outside of it so we're best prepared.

How his personal experience informs Slim.

I've lived lot of shit. That's why it spoke to me, man. I've been through a lot in situations with the police. I'm trying not to mess up my career. A lot of my friends can't even get into the country because of saying yes to a [thing] they shouldn't have said yes to at 14 or 15. I understood that.

When we did the opening scene in Cleveland, it was really triggering for me. It really kind of messed me up. It's dark. Being in that space… we're so desensitized to that imagery of being beaten up by the police. It's intimate to me. It's not something that I learned.

Survival. I empathize with that. Say, someone like Jateme, get it. I get how you get there. If you're in a context that's passively oppressive, you have to do something or you get beat up mentally. That kind of survival, wanting to keep going, to figure stuff out and trying to have a life, I do empathize with that. I see that a lot with my friends.

Working with first-time directors: Melina Matsoukas vs. Jordan Peele.

They're very different animals, Melina and Jordan. Jordan is comedy and sketch shows, X, Y, Z. But I was a fan of both of them. I found them both organically. Key and Peele sketches were a thing in my life in my WhatsApp Groups. I remember seeing the "Losing You" video going, "What the f*ck is this?" Melina is visual. They're both like, insane, and I feel very blessed to catch these people at this point in their careers when they are figuring stuff out. I feel very blessed that they've allowed me to be a part of it.

Switching between accents.

It's not hard… more of your brain is being used. There will be words you'll come across and you're like, "What's that one?'" You're learning as you go; "That doesn't feel right, that doesn't feel right." "Why doesn't this person understand me?" You just got to be in it the whole time. Back in the day I used to just stay in action for the whole experience, but I don't do that anymore.

Jateme's American accent from Widows vs Slim's American accent.

It's the energy behind the accent. The entitlement behind the accent. It's a different energy to Slim, who is more accommodating and less assertive. But he can still stand up for himself.

I'm proper weird, I'll type in the home town on Instagram, and then I'll find people talking to camera on Instagram. So then I'll find a guy or couple guys and just rip the audio and listen to the audio of real people from the place. Because a lot of famous people are too affected, because they travel. You want it to feel rooted in some sort of thinking. That for me, it's about class, but it's about mentality as well. It's so related to how to speak and give that energy.

Cleveland's a hard accent to do because you got the Rs.

What Queen & Slim says about gender roles.

I think Slim is a guy that is more overtly masculine, and that's kind of what I wanted him to be. I wanted him to be when the film starts a Black woman in the audience would see him and go, "Huh." Because of how wishy-washy he can be at times. He obviously goes on a journey, but we assign assertion to masculinity, but it's just being a person that knows what they're about. That's what Queen has from the jump, she knows her plan. I think he finds his groove and his version of it and the stuff that he needs to grow in order to be the man that he wants.

There's a lot of stuff that is traditional. If you are taught that being a man is standing up for your own and you, and if you are put in a position where if you do, there's problems, it's shame, bruh. You want to riot but you can't express that in that space. So then that litters out on people closest to you. Your woman is going to feel that. She's gonna feel like if you're not working through those problems and emotions they're gonna feel…because then it causes a toxic dynamic because of that…not feeling empowered. Your idea of what your gender is and how people look at you. The intricacies of a police stop and all that stuff is really shaming. It's f*cking dark.

Being the Martin to Queen's Malcolm.

I understand [the comparison]. I know you've seen her hair. What I find fascinating—and I can't say too much—is how that incident happens, flips on its head. As characters I completely understand. If Martin is forced to be violent for some reason, how does he feel about himself? How does he feel about what violence is now. I think there's an element for me, racism makes you fucking mad! It makes you paranoid. But it's some other person's problem, not my problem.

The benefits of going dark.

I've done some dark stuff, but a lot of times I do these films and it's cathartic for me. I let sh*t out. That's all acting has been for me since I was very young, a safe space to let sh*t out. Because if I let it out on the streets…I was gifted that opportunity to kind of exercise certain emotions in certain forms. So it's like, "Great, I got it out of my system."

Queen & Slim is in theaters November 27.