A Complete History of All the Expensive Gifts J.Lo Has Received From Men
Sorry, but Drake's not the first to give the star pricey gems!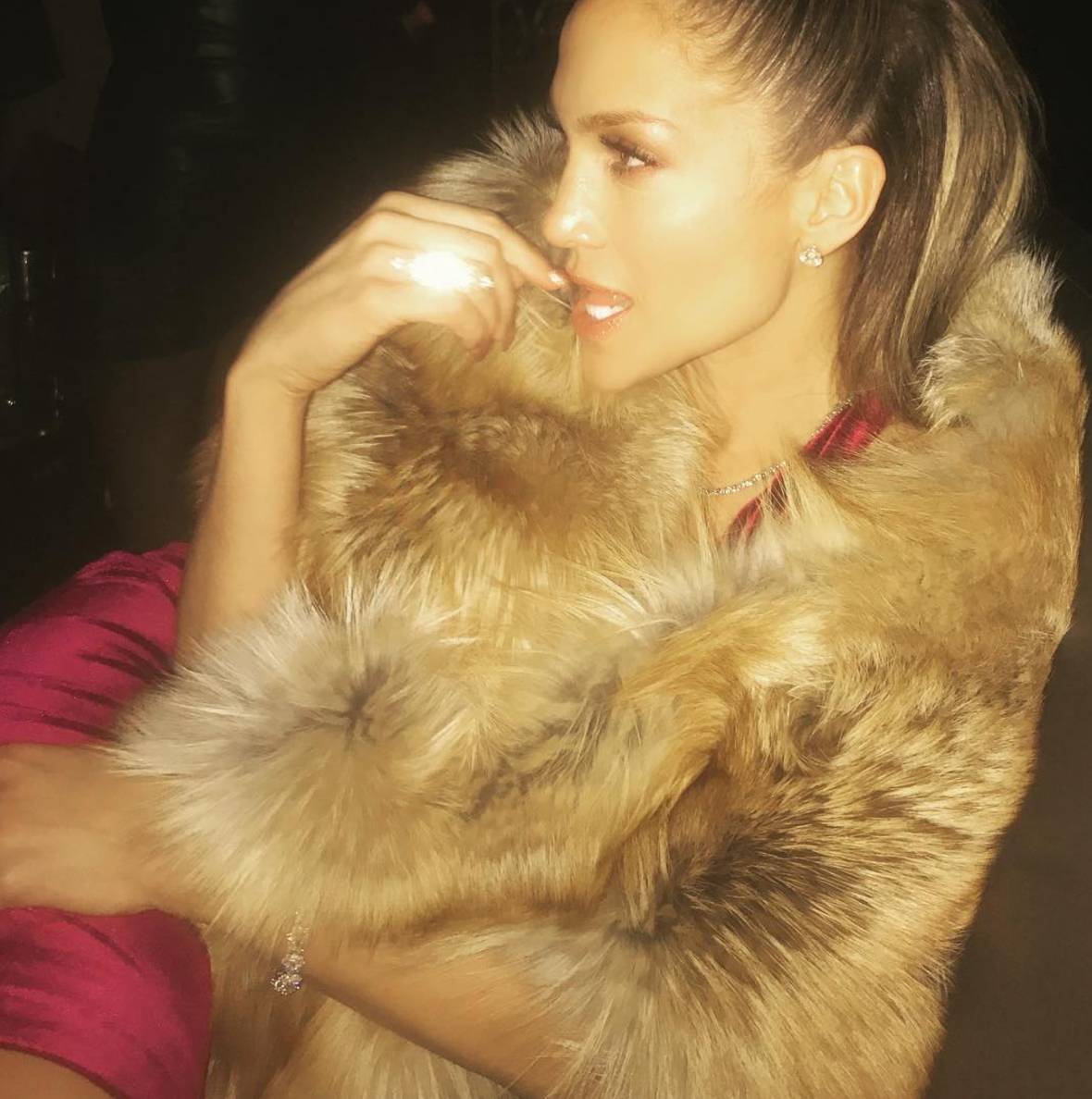 Besides her monumental career as an entertainer, J.Lo is notorious for her long list of high-profile relationships, which has racked her up a sizable jewel collection. Because what else do you get a woman who has it all — career, beauty and booty — things that sparkle. Duh!
From Drake

October's Very Own is J.Lo's main squeeze of the moment, and he staked his claim on the lovely Latina with a Tiffany Victoria diamond and platinum necklace. Rumor has it, she's showing it off in this NYE shot she posted on Instagram.

From Casper

Her backup-dancer-boo-turned-choreographer-then-ex gifted the singer with one-of-a-kind vintage pieces from Los Angeles's Platt Boutique for her 44th birthday. Casper selected a '70s yellow gold and diamond chain link bracelet and a '40s gold and diamond ring for Jennifer.

From Marc Anthony

The union of these Latin superstars was epic, and Jennifer walked away with an 8.5-carat blue diamond engagement ring by celebrity jewelry designer Neil Lane as proof. But while quite a few men can say that they've put a ring on it, Marc is the soul bearer of the baby daddy title.

Giving birth to their twins, Max and Emme, earned J.Lo a $2.8 million push present — a canary-yellow diamond ring and custom diamond earrings engraved with their children's initials (not pictured). However, rumor has it the star sold all the jewels Marc gave her amid their split.

From Ben Affleck

Once upon a time we lived in a world where we referred to celebrity couples by their individual names. That is until Bennifer was born, and so came this 6.1-carat pink diamond engagement ring from Harry Winston worth $1.2 million, though she returned the rock after their breakup.

But that's not the only high-ticket item the actor bought his then-girlfriend. He reportedly spent $105,000 on a jewel-encrusted toilet he designed himself for his bootylicious bae. Yup, that actually happened!