Harvey Weinstein Has Been Fired From His Own Company
The film producer is in the midst of a sexual harassment scandal.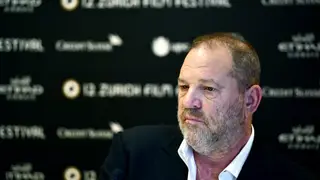 Harvey Weinstein has officially been fired from the independent film company he helped co-found and used to attain Oscar glory.
Weinstein's ousting comes during a building sexual harassment scandal that has began his downfall as a media mogul. The Weinstein Company's board of directors has voted to remove Weinstein from the studio in favor of handing control of the company to his brother, Bob and chief operating officer David Glasser.
On Sunday, a statement was released regarding the firing and pointed at his alleged sexual misconduct has the primary reason of his departure.
"In light of new information about misconduct by Harvey Weinstein that has emerged in the past few days, the directors of The Weinstein Company — Robert Weinstein, Lance Maerov, Richard Koenigsberg and Tarak Ben Ammar — have determined, and have informed Harvey Weinstein, that his employment with The Weinstein Company is terminated, effective immediately," the statement reads.
Last week, the New York Times published an incriminating report documenting decades of legal settlements stemming from sexual harassment allegations made against Weinstein, which included former employees and associates. Some of those accusations even came from actress Ashley Judd.
Previously, BET spoke with one of the women who experienced harassment from Weinstein. Anne T. Donahue said she originally started a Twitter thread to see if anyone else had similar experiences dealing with the movie producer.
"I read the Weinstein piece, got angry, tweeted about my own s**tty experience and figured that at the very least someone would read it and feel less alone if they'd gone through something similar," Donahue said.
We'll keep you updated as more details are revealed over the Harvey Weinstein fallout.