Family of 6-Year-Old Girl Who Died Falling From Amusement Park Ride File Wrongful Death Suit
Girl Wasn't Belted In; Fell 110 Feet From Ride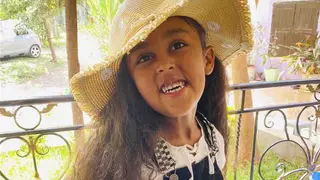 It is alleged that Wongel Estifanos was not buckled in by the ride operators at Glenwood Caverns Adventure Park.
The Colorado Department of Labor and Employment's Division of Oil and Public Safety released a report regarding the incident which found the child had not been buckled in.
The report states that the girl was sitting atop two seatbelts rather than wearing them to secure her to the seat. The loose end of the belt was only laid across her lap.
Wongel was separated from her seat during the 110-foot drop and fell to the bottom of the shaft. She died days later from her extensive injuries.
The family's attorney said in a statement to PEOPLE "Before Wongel was killed the park was repeatedly warned by terrified customers that the ride operators were not properly belting passengers into the Haunted Mine Drop" ride.
The report stated that the accident "was the result of multiple operator errors" and "violations of the Colorado Amusement Rides and Devices Regulations, and enforcement will be pursued."
The Estifanos family has requested a jury trial.