Second Thoughts? Find Out How Nick Cannon Is Trying to Block Mariah's Upcoming Wedding
Sounds like the actor wants that old thing back.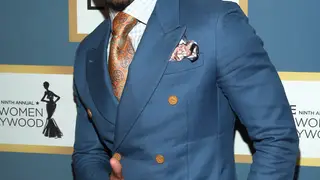 Till death do them part?  Mariah Carey and Nick Cannon separated in 2014, and for the most part things appear to have been cool with the exes in the months since. Now, though, Mimi is looking to get those divorce papers signed so she can go ahead and marry her new billionaire bae, and the actor is reportedly refusing to cooperate. 
TMZ  reports that sources close to the former couple claim the singer has been trying to get Nick to sign off for nearly a year, but he has refused. Worse, he won't even tell her why.
All of the issues involved with the divorce, including a property settlement, and joint custody, have reportedly been settled. And while sources say that even though Cannon wanted out of the marriage, he still loves Carey and may not be willing to let her go. 
According to sources, Mimi is not flattered by Nick's sentiments and wants out as soon as possible. So, is Nick trying to get his old thing back, or holding out for something more in their settlement?