Oprah Chimes in on Devastation in Maui
The talk show legend is a part-time resident of the island and was there as the wildfires ravaged Lahaina.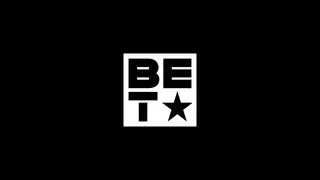 Oprah Winfrey was in Hawaii when wildfires swept through the island of Maui last week, resulting in a still-mounting body count and near-complete devastation of the town of Lahaina.
The talk show maven wrote a new essay on her website, The Oprah Daily, sharing what she witnessed and how close she and her family and friends came to being forced to evacuate.
"You know what this week has taught me," Winfrey wrote, "is that when you don't know what to do, you do whatever you can."
She shared that she and family members were staying on the island and thought they would have to evacuate before the winds changed, putting them out of danger.
"On Tuesday evening I was coming back from a hike and saw this wall of black smoke on the west side of Maui, that's behind me over there," Winfrey wrote. "The smoke was so thick, it was covering the sun. I didn't know at that moment that it was the town of Lahaina being incinerated."
Winfrey didn't know what to do to help at first, but she eventually went to "one of the big shelters here at the War Memorial and asked people what they needed—then went shopping for basic items like towels and sheets, shampoo and other necessities."
She shared that she plans to make a "big donation" once the emergency has calmed down and "we figure out what the rebuilding is going to look like."
"This is going to be a long and difficult process," she wrote.
"I've seen so many families who are sharing a cot, an air mattress, and have nothing else left to their names, but they are so grateful just to have each other. And there is such an incredible spirit in this entire community, with people helping other people. I know that long after all the camera crews are gone and the rest of the world has moved on, the rebuilding will just begin."
"And Hawaiians are a strong cultural people and a family loving people. And with help and support, you're going to see a lot of Phoenix rising from the ashes stories because the 'aloha spirit' is real, y'all—and it has been tested this week to the ultimate max."
Winfrey thanked supporters for their prayers and well wishes and recommended several organizations where people who wish to help can make donations, including the Hawaii Red Cross and Hawaii Humane Society.