'Mudbound' Review: 'There Might Be An Oscar Nomination For Mary J. Blige'
The Netflix film punches your soul.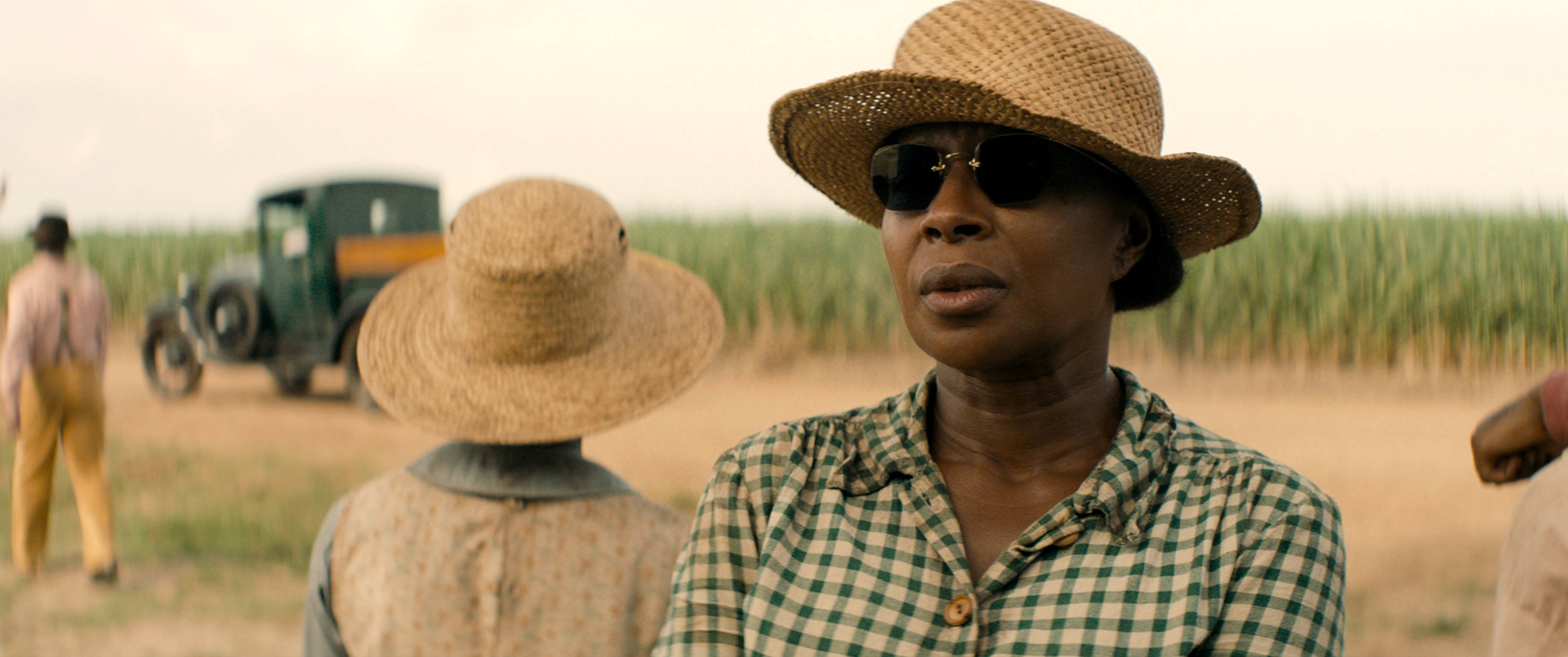 Mudbound is one of the first movies of the year getting serious Oscar buzz. Directed by Dee Rees (Pariah, Bessie), the Netflix film follows a Black and white family in the Jim Crow South during World War II. Starring Jason Mitchell and Mary J. Blige, the movie brings out the absolute best in everyone involved: powerful, layered and critically important, Mudbound is a punch to your soul.
The period drama is based on the 2008 novel by Hillary Jordan and adapted into a screenplay by Dee Rees and Virgil Williams. The film thrives on a powerful script, which avoids the trappings of trite Southern story lines. Everyone presented is deeply human, going beyond the sobbing, downtrodden Black characters or privileged and villainous white characters. The white family is forced to move to a farm they own after being scammed for their money. The Black family lives and works on the farm, struggling to survive. Both families are operating in a vicious system that uses Black and whites to profit from hate.
The anchor of the film is New Orleans native Jason Mitchell, who burst onto the scene playing Eazy E in Straight Outta Compton. Jason shines as Ronsel Jackson, a Black soldier who returns from World War II and grapples with the horror of being a free man in Europe but losing all his rights when he returns to the country he selflessly fought for. He bonds with another former soldier, who is white, played by Garrett Hedlund. Their friendship is the heart of Mudbound, which masterfully connects class, mental health and race. Jason delivers an epic performance, solidifying that he has a long career ahead.
Mary J. Blige is Ronsel's mother; she is stoic, wounded, but still embodies a heap of strength. There is no trace of the "Real Love" singer as Florence Jackson. And before you think, "Mary J. Blige starring in a film set in the Jim Crow South?" Pause. If you had any doubts MJB was an actress, Mudbound proves you wrong. Mary nailed it and, dare I say, there might be an Oscar nomination in her future. There is also Rob Morgan as Hap Jackson, who plays Mary's hardworking husband. Rob's acting credits date back to 2006, but this is clearly his breakout role with a performance so real that you feel like you are sitting on a Mississippi farm with him.  
The cast is rounded out with Carrie Mulligan as a mother and wife struggling with her own lack of agency. You feel their poverty, internal struggles and failures. Mudbound is a rare film that glows at nearly every angle, layered with memorable acting and striking cinematography. However, the only hiccup was a laborious running time of two hours and 15 minutes. Shaving off 30 minutes would've made the movie absolutely perfect.
Mudbound hits Netflix on November 17.
For more on an another huge movie this year, watch the video above with the cast of Get Out.