Commentary: Nicki Minaj and Beyoncé Bring New Meaning to 'Gangsta Besties'
In the name of the "Feeling Myself" video, #BarbHive4Life!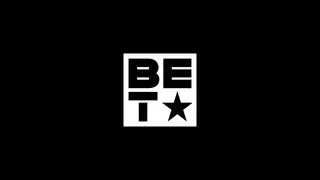 It is in rare form that the most renowned figure in contemporary pop music and the biggest female hip-pop act in recent years join forces for anything, but when these two artists are Beyoncé and Nicki Minaj, the impossible suddenly becomes a reality. Mountains moved, stan bases allied and bucket hat stocks sold out all thanks to the impromptu release of Nickoncé's latest visual. So, grab your bestie and get into the girl power gangsta friendship fest that is "Feeling Myself."

So, firstly, you know what they say, right? Besties who release surprise projects together, slay together — well, something like that. Bey and Nicki seem to live by this mantra, as the Barb queen borrowed one of 'Yoncé's most infamous tricks and dropped the video for the HitBoy-produced track sans any promotion or warning ala BEYONCÉ in 2013. While the impromptu release, for those few initial minutes, automatically turns what would be another video premiere into a viral event, whether it's enjoyable or not is another story. Thankfully, these two gals needn't worry about that as it's clearly a monster for several reasons, and their itchingly adorable friendship may be the paramount reason.
| CLICK HERE FOR BEYONCÉ'S BEST RAPPER COLLABORATIONS |
The ultimate key to authentic "bestiedom" is undoubtedly the chemistry between both parties, and the spark between these two ladies is practically seamless. While both Bey and Nicki have had their fair share of female collaborations ("Fly" feat. Rihanna, "Beautiful Liar" feat. Shakira, "Telephone" with Lady Gaga, "Put It in a Love Song" with Alicia Keys — where's the video, Alicia? The Hive is waiting...), none seem to quite match up, visually and authentically, to this party-themed clip. From the interlocking armed-burger grubbing to their hilarious Coachella backstage exchanges — "Is that Bubblicious bubblegum?" — who knew that these two would make such perfect turn up buddies? Chemistry on fleek, indeed.
When the chemistry is so on point, chances are you may forget that you're wearing $10,495 Chloé fox fur coats in a kiddie pool — which possibly belongs to Princess Blue Ivy and is filled with the tears of all of the cherubs who've descended from Heaven. But, I digress. The sheer "non-factory" that was Nicki and Bey's soaked coat hems was just the tip of the iceberg. It was their gangsta swags juxtaposing against the surrounding "I love pink" decor that made this a priceless moment. Meshing art and "ratchetry" never looked so good.
Now, let's talk about what was under these college tuition-worth furs: basketball jersey tank suits. Yep, Nicki and Bey were bringing back the '90s with this one, and we're not even mad. It's no secret that fashion often repeats itself — just look at what happened with the high waisted pant and flannel. The hip-pop Thelma and Louise took the basketball jersey fad and ran with it. From fire-engine red Bulls jersey tank suits to oversized fur-laced jersey dresses, they showed that they make their own rules. Listen to Nickoncé, everyone! This is some serious knowledge.
| #PRETTYONFLEEK: NICKI MINAJ AND BEYONCÉ ARE FEELING THEMSELVES |
As far as the rest of their wardrobe was concerned, it looks like Bey took a lyric from her hubby's 2003 smash "Change Clothes," as the ladies swapped looks a couple of times in the clip. Regular besties play in each other's wardrobes, but Beyoncé and Nicki just swap luxury 'fits in-between scenes, no biggie. In the slinky clip, Bey traded her black leotard and fur bomber jacket for Nicki's fur-laced hockey jersey. Of course, they both looked ***flawless. Fan recreations have already started on social media. Search at your own risk.
Beyoncé and Nicki Minaj are global brands, and with such notoriety comes massive endorsements, which, in turn, introduce shameless plugs. While many have written op-eds and think-pieces on the disadvantages of the Tidal streaming service, these two co-owners are unfazed, with Bey scrollin' through the 'Gram while lying in a bathtub and Nicki twerking by the bathroom sink, all under a bold poster of their new seemingly controversial venture. *insert nail-painting emoji here*
One can't forget the Trinidad-born emcee whipping up some breakfast while an open refrigerator fully stocked with Myx moscato conveniently lounges in the background. Alcohol for breakfast? Why not.
Lastly, let's take a moment to acknowledge the joining of two massive fan armies. The birth of a new movement. The christening of a new hashtag: the #BarbHive. As the BeyHive knows — and has fully enforced — exclusive access is required for anyone, elite artist or not, to get within the realm of Queen Bey's aura. Now that Nicki has made it past the Beygency unscathed — I mean, they're tossing french fries into each other's mouths in a bouncy castle for goodness sake — it is only right that their two legions of fans converge, birthing the #BarbHive. While this is still a relatively new ideal of fan expression, it is a start. So, let us celebrate by grabbing our bucket hats and water guns and pressing play on the anthem of the summer.
The opinions expressed here do not necessarily reflect those of BET Networks.

BET.com is your No. 1 source for Black celebrity news, photos, exclusive videos and all the latest in the world of hip hop and R&B music.
(Photo: Nicki Minaj via Instagram)