White University Of Kentucky Student Is 'Withdrawing' From The School After A Racist Video Went Viral
Sophia Rosing also lost her job as "Campus Influencer" for Dillard's.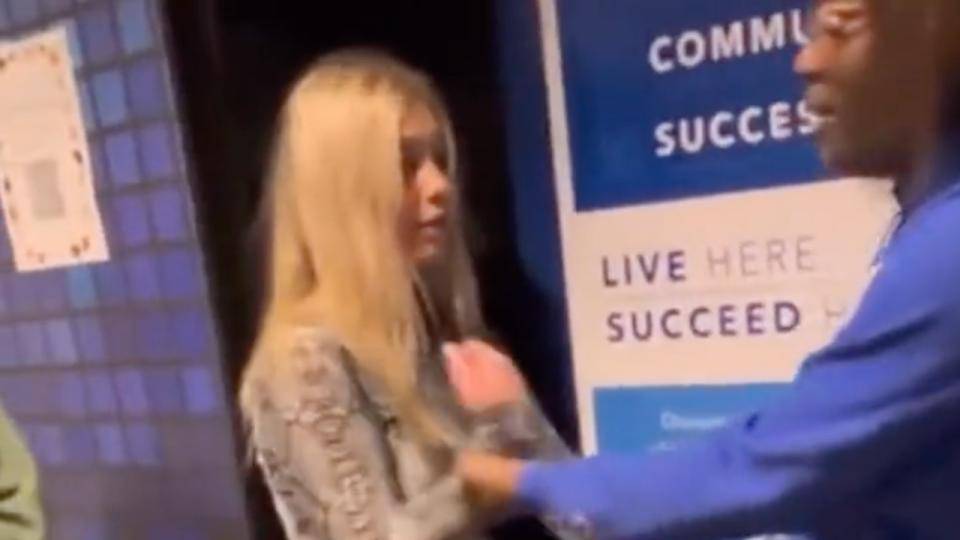 Sophia Rosing, a University of Kentucky student who was seen on camera attacking a Black student and hurling racial slurs, is withdrawing from the school, according to CBS News.
Rosing's attorney, Fred Peters, said in a statement:"She's going to withdraw from the university today or tomorrow… She's a very, very embarrassed and humiliated young lady."
The 22-year-old senior was also fired from ​her "Campus Influencer" job for Dillard's department store.
In the disturbing video, Rosing attempts to wrestle a Black student and launches a tirade of offensive and abusive remarks at her. The student, who was on duty as a desk clerk in a school dormitory, was not injured, but she explained in a Storytime video that Rosing came into the dorm intoxicated and threatened her. The young Black woman, whose identity has not been released by the school, says she called the dorm's resident assistant, but in the time she waited, Rosing refused to give her identification and began to verbally abuse her.

Rosing subsequently appears to attempt to run over the student with a shopping cart that was in the building lobby and used the n-word more than 200 times.
The University of Kentucky police arrested Rosing and booked her into the Fayette County Jail. She was charged with assault, public intoxication, disorderly conduct and assault of a police officer.
According to her arrest citation, Rosing told police she "has lots of money and gets special treatment" and notes that she kicked and bit a police officer during her arrest. Rosing's bond was set at $10,000 and she is not allowed to contact the victim, according to CBS News affiliate WKYT.