Commentary: School Choice Is an Issue of Fairness
For too many children in America, a quality education is often out of reach.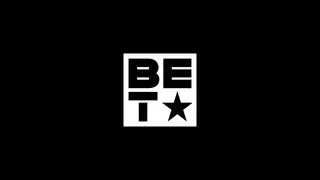 Parents want what is best for their children. No matter where we come from, where we live, or what we do, we want to see our kids have every opportunity to succeed. That is especially true when it comes to making sure they receive a quality education.
Unfortunately, for too many children in America, a quality education is often out of reach. Too many parents don't have a choice when it comes to which school their children will attend, and that means many of America's kids are struggling in schools that do not work for them or do not meet their needs.
It is wrong that any child has to be stuck in such a situation. That is why Republicans across this country have long supported school choice initiatives — programs to give students in need the freedom to leave a bad situation for better educational opportunities. Students in a failing education environment don't have years or decades to wait; they need a new option right away.
School choice takes many forms — from education savings accounts and need-based private school scholarships to charter schools, virtual schools, magnet schools and home schooling. In every case, the guiding principle is the same: parents should have the power to choose a school that is right for their kids.
It's also an issue of fairness. High-income families can pay to send their kids to a private school if the local public school isn't working. But what if you can't afford a private school? What if you can't afford to move to a better school district? Educational access is the civil rights issue of our day, and school choice is one of the most effective ways to expand access.
This week is National School Choice Week. Organizers describe it as "a nonpartisan, nonpolitical public awareness effort." It's about shining a spotlight on the opportunities that school choice can create — and the need to give parents and children more options and more hope. 
While I agree that school choice should be a "nonpartisan" issue, the reality is that Democrats have often stood in the way of school choice. In Louisiana under Republican Gov. Bobby Jindal, the school choice scholarship program has expanded. But the Obama administration sued them, hoping to roll it back. Likewise, Democrats tried to kill the DC Opportunity Scholarship, which helps disadvantaged kids in our nation's capital. Thankfully, Republicans in Congress were able to save it.
Republicans have consistently worked to expand a variety of school choice programs, sometimes with bipartisan support, sometimes without. According to the American Federation for Children, 2013 saw new school choice programs in Alabama, Mississippi, North Carolina, Ohio, South Carolina and Wisconsin — all states with Republican governors. In the Senate, Sen. Tim Scott has sponsored the CHOICE Act, which would expand educational options for students with disabilities, military families and low-income families. 
In the 2013-2014 school year, over 308,000 students were able to take advantage of private school choice programs, according to the American Federation for Children. That doesn't include the many other parents and children who chose charter schools or other alternatives. In other words, school choice is making a real and tangible difference for kids, but we can't rest until a good education is within reach for all kids. As Senator Scott, who led the charge in the Senate to declare this week School Choice Week, says, "When parents have a choice, our kids have a chance."
No parent should have to watch their child languish in a school that isn't working. On National School Choice Week, it is time to speak out and say the ability to send your child to a good school shouldn't be a right reserved for the rich and well-connected; it should be an option for all parents.
The opinions expressed here do not necessarily reflect those of BET Networks.

Reince Priebus is the chairman of the Republican National Committee.

BET Politics - Your source for the latest news, photos and videos illuminating key issues and personalities in African-American political life, plus commentary from some of our liveliest voices. Click here to subscribe to our newslette
(Photo: Comstock Images/Getty Images)