Commentary: A Horrifying and Lethal Case of Boredom
Three teenagers were arrested for their role in killing an Australian student studying in Oklahoma, saying they shot him out of boredom.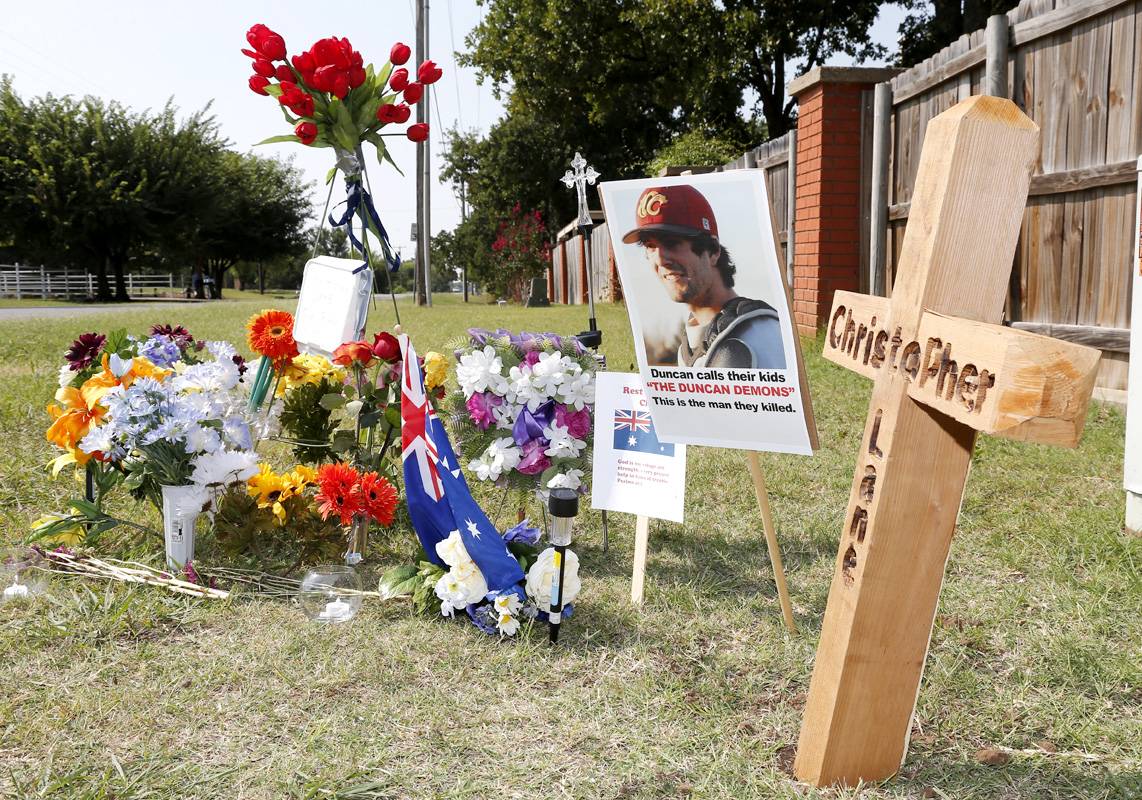 While it seeps into the public consciousness only occasionally and just in the most deplorable of circumstances, the level of gun violence in the United States is at a point that is nothing short of horrifying. As a nation, we're sadly beyond the place where few events of gun violence, if any, are capable of shocking us.
However, a recent event in Oklahoma might well qualify.
A young man from Australia who was attending college on a baseball scholarship was shot and killed in what police have called a random act of violence by three teenagers who were said to be bored, deciding to kill the student for the fun of it.
The 22-year-old young man, Christopher Lane, was found dead in the small town of Duncan, Oklahoma, while visiting his girlfriend. The police chief said that Lane, a baseball player at an Oklahoma college, was shot while jogging past a home where three teenage boys were staying. They added that the shooting of the Australian student was a completely random act of violence.
Already, the event has been used by conservative pundits, who have complained that civil rights activists such as the Rev. Al Sharpton and the Rev. Jesse Jackson operate under a double standard, since they have called for no protests in this episode where the victim is white and two of the three assailants are African-American. They complain that the civil rights community was quick to condemn George Zimmerman in the shooting of Trayvon Martin and not the three teenagers in the killing of Christopher Lane.
There are some stark differences. In the Oklahoma case, the suspects were apprehended quickly, unlike Zimmerman, who walked as a free man for weeks after the death of Trayvon Martin. In fact, James Francis Edwards Jr., 15, and Chancey Allen Luna, 16, were quickly charged with murder. The third teenager, Michael Dewayne Jones, 17, was charged with being an accessory to murder after the fact and with firing a weapon. All were charged as adults, according to the Stephens County District Attorney's Office.
Still, that misses the central issue. This is not a race issue. It's a gun violence issue. These self-described bored teenagers were not determined to focus on a victim of any particular race. They seemed to be motivated by the sick thrill of unspeakable carnage.
Beyond that, it is yet another painful sign of how gun violence has become far too rampant in America and access to firearms has become far too effortless. Anyone with determination — including teenagers — can get a hold of a semi-automatic firearm as easily as buying hand sanitizer in a drug store.
Moreover, there is something so deeply amiss in a world where teenagers shoot and kill passersby simply to deal with their sense of boredom. For many, that was the void once filled by sports, the arts, pastimes and hobbies — even television. This sad incident in Oklahoma should remind the nation of the need for more homes to benefit from the presence of mentors who can provide guidance to a generation of young people for whom such models are painfully absent.
Instead of straining to make this a racial incident and indictment of the civil rights leaders, this event should be looked at squarely as an example of how the nation's porous and lax gun laws have intersected with a deep-seated cultural void to produce young people with a lack of character and basic human decency.

The opinions expressed here do not necessarily reflect those of BET Networks.
BET National News - Keep up to date with breaking news stories from around the nation, including headlines from the hip hop and entertainment world. Click here to subscribe to our newsletter.

(Photo: Sue Agrocki/AP Photo)